Night Clubs Berlin – Nightlife Berlin – Tonight is the Night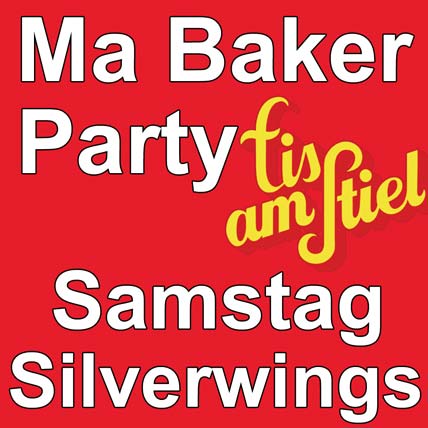 Here is a quick club berlin overview:
You like current club tunes & 80's/90's/2000's ? Check out our
Fast! More berlin nightlife infos:
[sta_anchor id="tonight" /]Clubs Berlin Tonight – Which club is open tonight?
The Ma Baker Club opens every 1 & 3 Saturday.
Which night club is open tonight?
Here is a list of online magazines that list current parties in Berlin today.
Gaesteliste030: Hip parties tonight in Berlin many parties listed with the possibility to get to the desired guest list
Clubguideberlin- Clubs Berlin Tonight
– Club Guide since 2007 with very current and detailed Clubs Berlin Tonight List – clubbing berlin – berlin party scene
https://www.telegraph.co.uk/travel/destinations/europe/germany/berlin/articles/berlin-nightlife/ Nightlife in Berlin Destinations
https://www.visitberlin.de/en/drinking-nightlife – visitberlin nightlife and drinking
Virtualnights – Nightlife Tonight in Berlin – All events Germany-wide
party club magazine with current events and a lot of party photos
THE CLUBMAP detailed Night Club Guide – Where to go to celebrate in Berlin?
Berlinien Partys Berlin Tonight –  Which disco is open today? you can find here
https://www.residentadvisor.net/events – Residentadvisor Popular events in Berlin
https://www.airbnb.co.uk/things-to-do/berlin/drinks-nightlife/nightclub – best clubs berlin
Clubs & Nightclubs on weekends
Every weekend, party-hungry tourists and Berliners meet to party
https://www.berlin.de/en/clubs/ – club page of berlin.de Berlin's city portal
http://berlinclubs.com/ –  best night clubs berlin
https://www.timeout.com/berlin/things-to-do/best-nightlife-in-berlin – A guide to the very best nightlife in Berlin
http://www.electronicbeats.net/berlin-club-guide-2018/ – berlin club guide
https://www.tip-berlin.de/ city magazine from the 70s, still up to date and available at kiosks – every 2 weeks
https://www.zitty.de/ – city magazine over 40 years old, also sold in printed version – weekly
https://www.10best.com/destinations/germany/berlin/nightlife/dance-clubs/?geo=eu  – best nightlife berlin
[sta_anchor id="night-clubs" /]Best Night Clubs Berlin
Amber Suite
The location Amber Suite is located at the Tempelhof harbour in Berlin.
Officially listed as a discotheque, this location offers much more than that.
Basically, it is already a club, but the guests are also offered a restaurant, a lounge and a terrace.
In the club there are 2 different floors on which visitors can swing their dancing leg.
So much that goes beyond the standard.
The Amber Suite is known for many different theme parties, but also buffets in the restaurant.
Basically the Amber Suite is said to have a very stylish atmosphere, which is why it is booked so often and for different occasions.
Whether Abiball, New Year's Eve party, Wies´n party or Hip Hop party – here you will find various events.
Since 2003, the club has been one of the biggest in the city, attracting a middle-aged audience.
Officially, persons between the ages of 27 and 45 are listed as the main audience.
Astra Kulturhaus
The Astra Kulturhaus in Berlin is a popular meeting place for party and concert fans.
It was opened in 2009 in the former Kulturhaus of the GDR Reichsbahn on the RAW site.
Since then, the concert hall has been captivating with its charming east design.
On a rustic parquet floor people from all countries dance and celebrate in almost all age groups.
Berlin cult drinks can be tasted at several bars.
In summer a beer garden invites to a cosy get-together.
Highlights are the legendary concerts, New Year's Eve parties and theme parties with crazy specials such as bouncy castles with confetti.
At alternative parties and independent nights, indie and rock fans can enjoy indie stars such as "The Subways", "Lykke Li", "Death Cab for Cutie" or "The Whitest Boy Alive".
In the trendy location with casual dress code there is a relaxed and open atmosphere in which the guests feel completely at home.
Thanks to its central location and good transport connections, the Astra Kulturhaus is an ideal place for cool parties and great concerts.
Avenue
The trendy club in Berlin Mitte offers its guests the finest hiphop and deep house.
With party labels like Hip Hop Avenue, Call me Drella or Butterfly Effect the Avenue has made a name for itself in the Berlin club scene.
Celebrations are held here until late into the night, and sometimes with famous guests such as Ronaldo, Shakira, Rio Ferdinand or Matthias Schweighöfer.
Every Friday and Saturday the Avenue attracts with exciting events.
House and hiphop parties & New Year's Eve parties are just as much a part of the programme as aftershow parties after performances by world stars.
On Fridays the DJs play a mixture of classical hip hop and current hip hop beats and thus lay the foundation for a hot and urban party night in Berlin style.
On Saturdays the music mix is supplemented by Deep House.
On 850 square meters there is space for up to 800 guests, who can enjoy themselves in 2 main and 3 side rooms on several dance floors.
Berghain
The Berghain is located in the district Friedrichshain and is one of the most famous techno clubs in the world.
Musically, it's mainly techno, but also house and deep house.
From time to time cultural events, New Year's Eve parties and concerts take place in addition to the regular club activities.
The Berghain is well known for its long and sometimes sexually revealing parties.
The famous club night begins Saturday night and runs without interruption until Monday morning.
The queues in front of the entrance are considerable and the bouncers' choice of guests is almost as notorious as the parties themselves.
Even in the extra queue for regular guests and guest list, considerable waiting times are to be expected.
But those who made it inside can have unrestrained fun with up to 1500 other guests in the huge area of the Berghain.
Several floors inside and an outside area belong to it.
Not infrequently, famous guests are also present who would like to celebrate in the centre of Berlin's techno culture.
Bricks
Fans of all kinds of House & Hip Hop will get their money's worth.
The club is located in Berlin Mitte and is every Friday and Saturday the venue of Hip Hop, Rap, Trap and RnB events of the absolute extra class.
The club has a total area of 970 m2 and up to 1200 guests fit into the Berlin club.
Three floors as well as the great sound and lighting technology offer the visitors an unparalleled party atmosphere, even on New Year's Eve.
In addition, the Bricks is equipped with several lounge areas, works of art in neon light and sofas and armchairs in vintage style.
Especially fans of House & Hip Hops should often take a detour here.
Cassiopeia
In the middle of Friedrichshain, on the R.A.W. site, the Cassiopeia site was built on over 4,000 square metres of empty and decaying factory buildings.
In principle, the site is a place of residence for adults and children, as there are many leisure activities on the site for the little ones as well.
The flair of the area has been preserved, so you can celebrate here in a very special atmosphere.
However, Cassiopeia is actually the club where parties, New Year's Eve parties and concerts take place.
Here you will always find a colourful mixture of local events and artists, as well as international artists.
The programme is just as varied.
While one day you hear punk rock, the next day you may hear reggae, hip hop or electro.
The high capacity of the site and the club attracts people to events such as "Fete de la Musique" in Cassiopeia to celebrate with many other people.
http://www.cassiopeia-berlin.de/
Chalet Berlin
The Chalet Berlin combines a trendy Electro Open Air Club with a cosy beer garden, which is known to many Berlin regulars as Heinz Minki.
In Schlesische Straße in Kreuzberg, behind the listed star house built in 1850, the scene location Chalet Berlin comes to light.
The individual and rustic furnishings with the comfortable leather sofas in the look of the 20s radiate a cult charm, which is typical in the clubs of the capital.
As soon as it is warm enough, friends of electronic music meet in the lovingly designed fairytale garden around a pond.
The idyllic atmosphere is ideal for chilling out, celebrating and flirting.
In the chalet and beer garden there is a dance floor and several bars.
The extensive offer of this extraordinary club ranges from hip parties, New Year's Eve parties and grandiose concerts to creative art exhibitions and interesting conferences.
A casual dress code is appropriate for most events in the Chalet Berlin.
The Grand
The Berlin Club The Grand combines bar, restaurant and club operations and thus offers the ideal opportunity for an unforgettable party night.
The club has two floors which convince with their typical Berlin charm.
The club is open Friday and Saturday from 11 p.m. & New Year's Eve and offers the possibility to celebrate through the night into the morning hours.
The Grand also offers the possibility of organising events according to your wishes and to offer you the perfect starting point for birthdays, weddings and other celebrations, adapted to your individual wishes.
The Club The Grand also has an ambience that will make visitors feel at home.
For events, the club offers space for up to 800 people.
https://www.the-grand-berlin.com/club/
Hafenbar
The Hafenbar has been celebrating for over 45 years on Berlin's oldest party cutter.
Fishing nets, portholes and wooden planks adorn the ambience and give you the feeling of being on the high seas.
On Fridays there is a well-attended Schlagerparty with German hits, which are played from 21 o'clock by well-known DJs.
On Saturday, starting at 9 pm, the "Kaiptains Club Party" will be celebrated, where German and international pop hits as well as karaoke will set the tone.
Already 400,000 guests can count the harbour bar for itself and the parties are still provided with long queues.
Even New Year's Eve you won't have to do without Schlager here.
Since February 1996 there has been a discotheque which boasts of playing the funniest German hits from the last 5 decades and of course celebrating them.
So the Hafenbar has something for almost every taste, whether for the Schlager fan or a fun evening together with friends.
In the harbor bar everyone gets into a sway.
https://www.hafenbar-berlin.de/
House of Weekend
The House of Weekend is a modern Berlin nightclub with many famous DJs.
The special feature of this location is the dreamlike roof terrace with a great view of Alexanderplatz.
Musically, the club is mainly oriented towards Deep House.
The music is usually provided by well-known DJs, so that every weekend and New Year's Eve a great electro sound is offered.
Due to the special flair of the club, German celebrities as well as international stars and starlets are regularly to be found here.
The little nightclub is already a kind of celebrity magnet.
Every weekend various events take place with different sounds from different music styles, with a clear focus on electro.
Before the renovation, the club was only called Weekend, by the way, until it was finally reopened with numerous celebrities in June of the same year.
The club with the beautiful roof terrace is definitely worth a visit for all party-goers, as many visitors have already spent legendary party nights here.
https://www.houseofweekend.berlin/
Gretchen
The Gretchen am Mehringdamm in Kreuzberg is a popular club that also offers live music.
Whether Hip-Hop, Funk, House or Electronica, the Gretchen has a multifaceted offer of different music styles.
Concert and club events as well as New Year's Eve parties take place here regularly in the middle of Kreuzberg.
The concept is clear: Here you have everything but boredom.
Whether DJ or live music, whether newcomer or old hand, here everyone gets his chance.
In spite of the versatility and the joy of experimentation, the Gretchen has stood for the highest quality since day one.
The club is run with real heart and soul and is therefore very popular with its guests.
The design of the location combines historical charm with a cool, modern look.
Because of the variety of great music on offer, there is something for every party seeker.
If you enjoy music and dancing, you are in the right place and will certainly celebrate until the morning hours.
Kater Blau
Kater Blau is a Berlin techno club that once evolved from the predecessor clubs Bar 25 and Kater Holzig.
On the banks of the Spree in Berlin-Friedrichshain, guests can take part in various programmes at the Kater Blau on weekends.
Musically there is a choice between numerous house and techno DJs.
The club opens in the night from Friday to Saturday, closes on Saturday afternoon and then opens again around midnight and is finally open until Monday evening.
The selection of the guests is quite strict in the Kater Blau, which can lead to longer queues.
The Kater Kiosks inside the club provides everything you need for a good party.
There are two floors inside, the Heinz Hopper Floor and the slightly smaller Acid Bow.
In addition, there is an outdoor area with the deck of the adjacent boat on the Spree, on which DJs sometimes play during the day.
Outside opening hours, other cultural events may also take place on the premises.
Kit Cat Club
Would you like it to be a little different? The famous Kit Kat Club offers just that.
With its location at the Jannowitzbrücke S-Bahn station, the club is located in Berlin Mitte.
The club has 2 different pages.
On the one hand, it is one of the most popular clubs where electronic beats are played.
Mainly techno music.
The Kit Kat Club is especially known for fetish parties where everyone is welcome.
In the Kit Kat Club you can spend wild party nights and New Year's Eve parties, but you shouldn't bring too much shame with you.
It is a very famous club, also outside the capital.
One special feature is a pool that is freely accessible to all guests.
But also equipment like a love swing can be found during the walk through the Kit Kat Club.
Klunkerkranich
The Klunkerkranich is located in Berlin-Neukölln and has the typical Berlin charm.
The improvised bar is located on a roof terrace in the Neuköllner Arcades and offers a wonderful panoramic view.
As an open air location, the bar conveys a holiday feeling and is even open to families during the day on weekends.
The bar captivates with its simple, beach-like flair.
The bar is covered with sand, which is used by children to play.
If it is hot weather, even a paddling pool is set up in the Klunkerkranich.
The Klunkerkranich is known for its event "Kranich Foodmarkt".
The event takes place regularly and is characterized by a street food market and a flea market.
If you want, you can participate in the "Cultural Roof Garden" project and garden yourself.
Those who visit the Klunkerkranich can enjoy the great panoramic view from the roof.
The platforms of the Klunkerkranich are made of wood and offer an alternative charm.
If you want to enjoy a drink and a beautiful sunset, the roof of the arcades in Berlin-Neukölln is the right place for you.
matrix
Who loves the club style and likes extroverted, loud, crazy as well as luminous environments, is in the best hands at the Club Matrix in Berlin.
The club has seven rooms in which Classics, Charts, Clubstyle R&B and much more is played.
The rooms are located in sandblasted vaults and offer everything that the club fan will love.
The Matrix in Berlin is known for its pop, electric, new and surprising music mixes and styles.
In the Matrix Club, visitors will certainly not be bored, New Year's Eve parties included.
In addition to many club rooms and different music styles, the club also inspires with its unusual and technologically mature sound and lighting systems.
The Club Matrix in Berlin offers something not only for party-goers.
If you are looking for chilly lounge areas, a large selection of bars and a wide range of cocktails, you will also find what you are looking for there.
Delicious cocktail mixes and exciting drinks delight the clubgoer as do the sophisticated light shows and the varied evening and animation programme.
If you are a clubber and would like to live in Berlin, you will get your money's worth at Club Matrix.
Monkey Bar Berlin
With a roof terrace, the Monkey Bar offers a unique view of Berlin.
From up here you can also see the monkey house of the zoo, which gives the bar its name.
With a drink or a snack from the varied bar menu, you can relax on the 10th floor of the 25hours Hotel Bikini Berlin.
For proper music is naturally provided.
With the daily changing DJ, every day becomes a unique experience when it comes to musical entertainment.
From RnB, House, Hip Hop and Charts to quiet Jazz.
Music fans of all kinds will get their money's worth here.
The opening hours are also almost ideal for every lifestyle or working life.
Not only is it open every day of the week, but also on New Year's Eve.
From 12:00 – 02:00 o'clock one may drink, laugh, celebrate and dance.
The Money Bar is suitable for every type and here it will certainly never be boring.
https://www.monkeybarberlin.de/
The Pearl
The Pearl is considered by connoisseurs to be the hottest club in town.
The club can convince among other things by its modern trend in terms of furnishings.
Under the motto "Berlin´s way of high class nightlife" party guests will find here everything that belongs to a decent party night in the club.
An LED dance floor, a large sound system and lighting effects are part of the party equipment.
But that's not all.
From Thursdays to Saturdays and Mondays, the countless guests of Ku´Damms are offered daily changing programs.
Especially Thursday has a lot to offer with the Ater Work Party.
Entrance is here already from 18 o'clock, until 21 o'clock there is free finger food and from 19 – 21 o'clock the Happy Hour applies.
50% discount on single drinks invite you to relax at the bar.
In addition, entertainment is provided in the form of live music.
If you are a frequent guest of this club, you should consider purchasing a digital club card that can really pay off.
The Pearl also has a great location for New Year's Eve parties due to its proximity to Ku´Damm and every visitor or resident of the city should have been here once.
Pirates
The Pirates is located on the beautiful banks of the Spree River and is the only restaurant and club directly on the famous East Side Gallery.
Inside, visitors will find a restaurant on two floors in the old and historic mill storage design.
In addition, there is a large Spree terrace and bar with a panoramic view of the Oberbaumbrücke bridge.
Guests will also find a huge selection of delicious dishes, soft drinks, beers, wines and cocktails.
The variety is guaranteed by the international cross-over cuisine.
Various parties and events take place regularly in the club.
Friday, for example, is a popular meeting place for singles, as the "pot is looking for a lid party" takes place here.
Each guest receives a light bracelet.
The colour shows what the wearer is looking for – celebration, a flirt or more.
The so-called "angels of love" are far more here than pure waiters.
They also receive love messages.
So if you are lonely or just looking for an adventure, this is the place for you.
Saturday also promises to be an unforgettable party night with the popular Schlager Party, which offers alternative rock and 80´s as well as Schlager.
Prince Charles
The Prince Charles is a location in Berlin-Kreuzberg, which is a mix of bar and club.
The location is very cultural, because the Prince Charles is in the old piano factory of C.Bechstein and therefore has a special flair.
The style has been retained, for example the old employee swimming pool has been transformed into a bar.
All in all, the site is very much characterised by architecture worth seeing and the club operators have retained the old conditions and set colour accents with no lighting.
A mixture that you won't find everywhere and in which up to 1,200 visitors can celebrate at the same time.
So a suitable location from the feeling and from the capacities for big events.
In addition to parties, the Prince Charles also hosts cultural events, New Year's Eve parties, exhibitions, readings and concerts.
The events are cross beds and are in principle open to many organisers who would like to provide space for many people, but at the same time do not want to have an 0815 location for them.
http://princecharlesberlin.com/
PURO Sky Lounge
In the PURO Sky Lounge you can celebrate at an incredible height, as the location is on the 20th floor of the Europacenter in Berlin's Charlottenburg district.
National and international stars and starlets meet here regularly, which is why the club is one of the hottest and most popular addresses in Berlin's nightlife.
The location combines a stylish, modern ambience with great views and top service.
The entire location consists of a bar, lounges and the club.
The bar invites to one or the other relaxed after-work drink at the end of the day.
In the club you can celebrate great parties & New Year's Eve parties with the best music from different styles.
But the very special view of the Berlin skyline alone makes a visit to the PURO Sky Lounge at Kurfürstendamm worthwhile.
Many different events take place on a regular basis, so that all celebration beasts are sure to get their money's worth.
Salon Zur Wilden Renate
Who would like to clubben in living room atmosphere, comes in the salon to the Wilden Renate on its expense.
The club is small and looks like a normal house from the outside.
In the house hides a club that offers a sophisticated DJ booking and serves different styles.
From Cosmic Disco to Berlin Techno everything is there and an excellent atmosphere is provided by changing music styles.
If you don't want to celebrate any more, you can retire to the Salon Zur Wilden Renate and use bunk beds, corners or sofas for chilling out.
The club offers a candy stand and has the cocktail bar "Absinthe" in the house.
A souvenir of the Salon zur Wilden Renate will also be provided.
If you like, you can take a farewell photo in a photo booth.
If you want to catch some fresh air, you can do so in the garden on the specially made swing, even on New Year's Eve.
The boat swing is popular and was built from a small boat.
SchwuZ
The SchwuZ (short for gay center) was founded in 1977 as one of the first alternative gay clubs in West Berlin.
Regular celebrations are held here on Fridays and Saturdays.
Depending on the event, the music selection can vary greatly.
From House and Techno over Hip Hop and R'n'B up to Pop and Schlager everything is possible.
Cathedral, bunker and salon are the rooms that are available for parties and events in SchwuZ.
Here you will find a table football and table tennis lounge, information stands and a counter with soli schnapps that directly supports various solidarity and emancipated activities and projects, as well as a smoking area.
In addition to the regular programme, the SchwuZ also enriches Berlin's nightlife with numerous more unusual activities such as readings, film evenings, New Year's Eve parties, concerts, theme months and discussion rounds.
Until today the SchwuZ is not only a party location.
It is rather an extraordinary project, which is made possible by the work of many volunteers and wants to contribute to a free emancipatory society.
Sisyphos
The Sisyphos is a techno club in Berlin-Rummelsburg, which belongs to the ten most relevant clubs in Berlin with electronic dance music.
The club, which is run in a former dog biscuit factory, is open from Friday evening (24 o'clock) to Monday morning (10 o'clock).
So there is the possibility to celebrate and dance the whole weekend, of course also New Year's Eve.
If you like crazy stuff, half-naked people, glittering pistols and nice encounters, you will find your joy in Sisyphus.
What once started as a small party has now become a big and established club.
Often the Sisyphos is compared with the Berghain and it is emphasized that it is in no way inferior to the Berghain.
Whoever enters through the steel gate, which is equipped with the two ducks, will definitely have a unique time on the different dance floors.
The ban on photography also creates a very familiar atmosphere, which makes Sisyphus an insider tip among all techno fans.
Soda Club
The Soda Club is located in the trendy Berlin district of Prenzlauer Berg and can be easily reached by underground.
The club, which has existed since 1999, is considered urban, modern and hip.
With 1500 sqm and a total of five dance floors it offers enough space for long party nights and New Year's Eve parties.
The young audience especially appreciates the first-class music, as there is a wide range of styles to choose from.
The location also offers a fascinating lighting concept.
There are many different events taking place to different mottos and musical sounds.
At the Soda Club every party-goer gets his money's worth.
The main focus, however, is on Latino sounds.
In the building of the Soda Club there used to be a brewery, which is also reminded of the interior design with its very special charm.
There is also a Soda Restaurant, which can spoil you with culinary delights.
This restaurant and other premises of the Soda Club can also be rented for private events.
Spindler und Klatt
Spindler und Klatt can be found under Restaurant, Club and Location in Berlin.
The terms are program, because after visiting the restaurant, you can go directly to clubbing.
The Club Spindler und Klatt is intended for night owls and has a smaller club area as well as a main dance area.
There is something for every taste in music in the club.
If you're looking for funk, house, electro or soul, Spindler and Klatt are the right choice.
The club impresses with sophisticated furnishings and an unusual lighting concept.
The Spree Terrace inspires Berliners and tourists alike and invites them to chill out and breathe fresh air.
The outdoor terrace is also ideal for dancing breaks and enjoying the delicious drinks.
If you prefer to chill out indoors, you can do so on one of the many indoor sunbathing lawns.
The Spree Terrace is open both in winter and summer and also offers an unusual outdoor area worth seeing during New Year's Eve parties.
https://www.spindlerklatt.com/
Suicide Circus
The Suicide Circus in Berlin scores with hip electro and techno sounds and a large dance floor in the middle.
In an inviting and relaxed ambience, in which the guests feel comfortable, you can dance and celebrate to your heart's content.
Flirting is not neglected in the relaxed and open atmosphere.
From speakers at room height you can hear the latest music for fans of electronic sounds, New Year's Eve is no different.
On warm summer nights, the cosy outdoor terrace invites you to linger.
The Suicide Circus is known for its legendary open-air summer events, where Berliners and tourists from all over the world celebrate together.
The audience is also age-related mixed.
In the Suicide Circus even the bouncers have a good reputation.
Admission is uncomplicated and the selection procedure is fair.
Thanks to its central location on the RAW site directly on Warschauer Strasse in Friedrichshain, Suicide Circus is quick and easy to reach.
Tresor
The Tresor in Berlin Mitte is not only a club, but also a music label and houses a shop.
It is located in a former combined heat and power plant, which gives it a very special charm.
The club became the stylistically formative starting point of a worldwide music and youth movement.
The cellar of the safe offers a dance floor pressed between bank safes.
This gives im a unique sound.
Combined with the dense fog from the fog machines, this creates an incomparable atmosphere.
DJs and artists from Detroit were the main inspiration for the sound of the vault.
The now famous Berlin-Detroit connection led to a very special friendship between the two cities.
As a club and record label, the Tresor is already a worldwide magnet and advertising medium for the city of Berlin.
The safe is thus considered one of the most famous techno clubs in the world.
Numerous well-known DJs have already played here, celebrated New Year's Eve parties and some have even started their careers here.
Watergate Berlin
The Watergate nightclub offers its guests from all over the world pure party fun on two floors.
Besides minimal and electro they also play hip house and techno songs.
Internationally famous DJs make Watergate one of the most sought-after dance temples in the capital.
Popular acts like Get Physical, Paul and Fritz Kalkbrenner, Red Robin, Ellen Allien or Sascha Funke are giving each other a hand.
Modern LED lighting creates a cool ambience.
Another highlight is the excellent location directly on the Spree.
Thanks to the large window front, there is a fantastic panoramic view of the river and the Obernbaumbrücke bridge.
In summer, the cosy outdoor terrace invites you to chill out under the romantic starry sky.
The best party time in Watergate is about two o'clock, the New Year's Eve parties are extensive.
Due to the international fame and the great popularity of the club, long queues are not uncommon.
The location is very easy to reach.
A taxi stand is right in front of the door.
[sta_anchor id="music" /]Nightlife by music genre
Alternative Clubs – Dance With Somebody
Alternative Night Clubs Berlin
Nightlife Berlin surprises with some "alternative" sounds.
The genre "alternative" does not directly describe a musical style in itself, which is delimited by certain characteristics.
This genre is more a collective term of different music styles, respectively an alternative to the mainstream, which sounds from the daily radio.
Especially around 1990 "alternative" spread.
The instruments are usually played within the band itself and the use of synthesizers is avoided as far as possible.
On stage, this kind of music can be performed without any great technical aids, and large show effects are deliberately hardly used.
So it's really just an alternative to the masses of
clubs in Berlin with alternative music:
http://city-checkers.de/l/alternative%2C+independent-club/berlin/
Country Clubs – Ring of Fire
Country Clubs Berlin: This style of music is characterized by harmonious and rhythmic sounds that go straight into the listener's ear.
The texts are taken directly from everyday life and spread corresponding moods.
The instruments used are mainly guitar, violin, banjo and harmonica, but also piano and accordion can be heard from time to time.
Country music originated in the United States at the beginning of the 20th century.
When the English and Irish immigrated and their folk songs met the American blues, a mix of both genres developed, which today is generally known as country music, and the
selection of country clubs in Berlin is not very extensive:
http://www.western-saloon.de

Larry Schuba mit Western Union, eine Berliner Country Legende, damals Joe am Wedding…
heute https://www.facebook.com/pg/Countrybaer/events/?ref=page_internal
Drum'n'Bass Clubs – Valley Of The Shadows
Drum'n'Bass Night Clubs Berlin: At the beginning of the 90's, the Drum'n'Bass that is known today replaced the "Jungle"-sound that was known at that time.
It was peppered with reggae, which is no longer the drum 'n' bass we know today.
However, the complex and broken rhythms are still present, as are the barely perceptible and extremely deep basses that still shape the sound today.
The sound of this genre is at times rather cool and futuristic and was no longer as suitable for partying as before.
This was again developed further, so that this music direction was danceable again.
Today there are hardly any followers of this style, but you can recognize single elements in different other genres.
Here are a few locations:
https://www.yelp.de/search?find_desc=Drum+And+Bass+Club&find_loc=Berlin
Disco Clubs – Saturday Night Fever
Disco Night Clubs Berlin: The disco sound developed in the early 70s in the USA.
In New York, the homosexual club scene developed here, which took place mainly in the discotheques.
Here, live music was avoided as far as possible and records were used.
The music was peppered with soul and funk and animates us to move rhythmically.
Disco consists of a continuous danceable beat and was therefore ideal for discos.
In 1974 the popularity rose again internationally and reached the absolute climax in 1977, thanks to the movie "Saturday Night Fever" with John Travolta.
Around 1980 the disco sound was slowly replaced by House, which emerged from disco, and synthie pop.
https://www.mabaker.de – from 21h to 23h 70s & 80s Disco, later additionally current Clubsound & Charts
Electro Clubs – Sonic Empire
Electro Night Clubs Berlin: Electro is in general music which is mainly based on electronic music.
Synthesizers and drum computers are often used for this purpose.
This genre is also dance music, which can be further divided into different classes.
For example, both Electro Funk and Electro Pop can be subdivided.
Here the spelling is of great importance.
Electro with "c" is as just described for the subdivision of styles, Elektro with "k" is however to be used as umbrella term.
In colloquial language the terms house and techno are often used as synonyms for electro, but this is not quite correct from a technical point of view.
Techno and house are very similar and are connected to electro, but are independent genres in their own right.
Berlin is the electro capital:
https://www.residentadvisor.net/clubs.aspx?ai=34 – specialized in electronic music in Berlin
https://www.gaesteliste030.de/electro – here you find the current Electro Parties
https://www.top10berlin.de/de/cat/nachtleben-269/electro-clubs-715
Funk Soul Clubs – Party Is A Groovy Thing
Funk Soul Night Clubs Berlin: Funk Soul is a mixture of two music styles that have a flowing transition.
Soul is the kind of music that is directly associated with black musicians.
He already appeared in the 50's and developed steadily.
Around 1970 Soul mixed partly with Rock and became Funk.
In 1974 Soul also contributed to the emergence of the disco wave.
Funk again has a jazzy note, mixed with blues and gospel elements.
He stands out especially because of his jumping bass lines and the springy beat, also at some Berlin parties:
http://soulexplosion.de/ – the famous Soul Party Berlin
https://www.yelp.de/search?find_desc=Funk+Clubs&find_loc=Berlin
http://www.berlinien.de/party/partys_funk-soul-jazz_berlin.html
Goa Clubs – Gonna Make You Sweat
Goa Night Clubs Berlin: The music genre Goa is the forerunner of the later "Psytrance".
This genre is on the border between electronic music and trance music.
At the end of the 70s, so-called trance parties were often celebrated by hippies and other drop-outs in the Indian state of Goa.
Not infrequently these were accompanied by drugs.
But even without these means, the fun factor for the trailers is still great.
In the middle of the 80s more and more European DJs brought an electronic touch with them, which today is considered a trademark.
Goa parties in Berlin can be found in the following magazines, please enter keyword "Berlin
https://www.goabase. net/party/?country=Germany
http://www.goa-trance.de/html/partykalender/partyoutput.html
Hip Hop Clubs – Loose yourself
Hip Hop Night Clubs Berlin: At Hip Hop you can speak of a kind of speech song.
The music genre doesn't exist too long yet.
It was mainly created in the early 90s.
Especially in the USA this style of music developed, which then slopped over to Europe.
Hip Hop is associated with rap and graffiti artists.
The term goes back to Lovebug Starski and DJ Hollywood.
Especially the Afro-Americans were and still are good at bringing Hip Hop to women and men.
Here some information about Hip Hop / Black Music Parties in Berlin:
https://www.top10berlin.de/de/cat/nachtleben-269/black-music-partys-1848
http://city-checkers.de/l/hip_hop%2C+rap-club/berlin/
https://www.theclubmap.com/black-music/
House Clubs – Sky and Sand
House Night Clubs Berlin: House is the simple version of electronic music.
Here voices and melodies are still the focus of attention.
But most of all it is a constant beat.
Also important is the speed at the House.
The beats per minute, as they can also be called, are given between 110 and 130.
A style of music which has developed from techno is very popular today and has several variations like funky house or latin house.
The name House was taken from a club where House was first played.
Therefore, terms such as Ware House, or Club House are often used.
Another name is Chicago House.
Whereby this variant can be counted among the oldest House styles.
House Music All Night Long in the following locations:
http://city-checkers.de/l/house-club/berlin/
http://berlinclubs.com/ – Berlin Clubs
https://www.theguardian.com/travel/2011/aug/17/10-best-clubs-berlin – Club Info in English
Indie Clubs – Mr.Brightside
Indie Night Clubs Berlin: Indie is an abbreviation.
Which actually means independent.
Apart from that, there is also another variation, like indie rock.
But it's also a style of music that aims for success.
Hence the name Independent-Label.
Indie music can be described as music that exactly hits the nerve of time.
When it comes to indie rock, it means rock sold through an indie label.
Apart from that, there are several subgenres of Indie, such as Alternative Rock.
When comparing current Indie artists with each other, they go in the rock direction, but also in the somewhat softer tones.
It's always a good mix of everything.
Indie in Berlin:
http://www.karreraklub.de/karrera/home – The Berlin Indie Club for over 20 years with DJs Spencer, Tim & Christian
https://www.top10berlin.de/de/cat/nachtleben-269/indie-rock-clubs-1844
https://www.groupon.de/artikel/berlin-kann-auch-anders-rock-und-indie-clubs-in-der-hauptstadt
https://www.tripadvisor.com/ShowTopic-g187323-i135-k10335895-Rock_indie_club_nights_in_Berlin-Berlin.html
html
Jazz Clubs – Take Five
Jazz Night Clubs Berlin: Jazz is one of the oldest styles of music, which still finds many buyers today.
Jazz, for example, is a musical genre that originated in the southern states of the USA.
The exact dating goes back to the year 1900.
Here, too, it is increasingly African Americans who have made a name for themselves in jazz during the hour of their birth and even today.
A big advantage of this style of music is that it can be associated with others, i.e. it can function as a crossover.
Jazz also has different styles.
Modern jazz is such an example.
One of the jazz strongholds is New Orleans.
Jazz is also loved in Berlin:
http://www.jazzclubsinberlin.com/jazz-clubs-list
Latin Clubs – Despacito
Latin Night Clubs Berlin: Latin music lives up to its name.
This is about hot rhythms.
The music style comes from South America and is an indispensable part of today's music world.
Whether as a chart hit or as a dance number, there are many ways to process Latin.
Cuba is the leader in Latino dancing.
Hence the music.
Countries like Brazil, Bolivia and Peru follow.
In addition, there is an Argentinean charm, which is also evident in Europe, above all in Italy.
But also Spanish speaking countries resort to Latin music.
Latin Music Parties :
https://theculturetrip.com/europe/germany/articles/salsa-in-berlin-the-6-best-clubs-for-latin-music/
<font color="#ffff00″>-=http://city-checkers.de/l/latin=- proudly presents
Oriental Clubs – Simarik
Oriental Night Clubs Berlin: The term is easy to understand and therefore also its origin.
The music therefore comes from the Orient.
Especially the Middle East is included.
The fact is that Oriental music is relaxing and can therefore also be used for meditation.
Even Asia is not excluded.
Iran, Turkey, or even Israel, those countries shaped by Islam cannot do without Oriental Music.
Stringed instruments are used particularly frequently.
The voices that then sing to oriental music can be both women and men.
Punk Clubs – God Save The Queen
Punk Night Clubs Berlin: Punk is probably the wildest of all music styles.
Hardly any other style of music has caused as much sensation as punk.
But what makes this style of music so exciting? Punk is a style of music that was brought to life by young people.
Above all, however, the music style has already emerged in the 70s.
Again there are deviations like New Wave Punk, or Punk Rock.
New Wave was known in Germany as Neue Deutsche Welle.
Punk is above all not a slow music style.
As is so often the case, punk is a style of music that has emerged in the trend regions of the world.
Punk has its origins in New York and London.
Punk never does this:
https://theculturetrip.com/europe/germany/articles/the-very-best-punk-bars-in-berlin/
http://city-checkers.de/l/punk-club/berlin/
R'n'B Clubs – Crazy in Love
R'n'B Night Clubs Berlin: The term R'n'B stands for Rhyhm and Blues (often abbreviated as R&B, RnB or Rhythm 'n' Blues) and describes a style of originally African American pop music that established itself in the 40s of the last century.
Later, around the end of the 50s, this rhythmically strongly accentuated form of blues gave rise to rock 'n' roll, which was then played by whites.
R'n'B runs up and down in Berlin and is the most popular song: "All the single ladies" by Beyonce:
https://www.top10berlin.de/de/cat/nachtleben-269/black-music-partys-1848
Reggae Clubs – Could You Be Loved
Reggae Night Clubs Berlin: This style is considered one of the most important in pop music.
Reggae has its roots in Jamaica in the 60s.
The origin of reggae goes back to the influences of other American music styles of that time, such as jazz, soul or blues, and accordingly unites many core elements of them.
The origin of the word "reggae", on the other hand, is controversial.
While some, including Bob Marley, claim that the term "reggae" derives from the Latin word "rex", meaning king, and means "music of the king" or "royal music", others explain its origin less majestically: the term derives from the Jamaican slang word "streaggae", which means "light girl".
http://www.reggaeinberlin.com/start
Rock Clubs – Seven Nation Army
Rock Night Clubs Berlin: Rock music, or rock for short, is the umbrella term for various styles of music, which all developed in the late 50s and early 60s from the mixture of rock 'n' roll and other music styles, such as beat music or blues.
The emerging figure of the "rock star" – first personified
by Elvis Presley, later also by bands like the Beatles or the Rolling Stones – gradually replaced the Hollywood stars as identification figures, especially in many youth movements.
in the 90s the bands were called Nirvana or Oasis.
rock is popular in Berlin, but there are not many pure rock clubs / parties:
http://city-checkers.de/l/rock-club/berlin/
https://foursquare.com/top-places/berlin/best-places-rock-clubs
Rock'n'Roll Clubs – Jailhouse Rock
Rock'n'Roll Night Clubs Berlin: As already mentioned in the section "R'n'B" the musical genre of "Rock'n'Roll" emerged in the America of the 50's as a white produced respectively played variant of the Afro-American Rhythm and Blues.
As with rock, the concept of rock 'n' roll is not clearly defined.
Characteristic for bands of this music style is the line-up with a frontman, who acts as a singer, and two to four other members, who accompany the singing with instruments like an electric guitar, an electric bass or drums.
Rock around the clock in Berlin:
https://www.top10berlin.de/de/cat/nachtleben-269/rock-and-roll-clubs-1851
Salsa Clubs – Baila
Salsa Night Clubs Berlin: The term Salsa is ambivalent in that it describes both dance and music.
Salsa in the sense of music refers to a style of music of Latin American origin.
Since dance and the music that goes with it are, of course, in a very close (thematic) relationship to each other, it will come as no surprise that dance also has its roots in Latin America.
Particularly in the Caribbean as well as in the southern parts of America the Salsa, which was created in the 60s, enjoys high popularity.
But also elsewhere there are many lovers of this style of music, as well as the Berlin Salsa friends:
http://www.salsa-berlin.de/clubs/
https://www.top10berlin.de/de/cat/nachtleben-269/salsa-clubs-und-kurse-1398
Schlager Clubs – Breathless through the night
Schlager Night Clubs Berlin, there's something like that in Berlin.
"Atemlos durch die Nacht" by Helene Fischer, the second most sold song in Germany of the last decades, a hit from 2016, the Schlager lives.
The best selling single is "Ein Stern, der deinen Namen trägt" by DJ Ötzi, also a hit in Schlager clubs.
When Wolfgang sings with Roland: "In love, lost, forgotten, forgiven" the pop fans dance.
https://www.schlagerplanet.com/news/wissenswertes/schlagerdiskotheken-und-partys-berlin-7396.html
html
https://www.berlin.de/clubs-und-party/party-tipps/schlager/
Techno Clubs – Energy Flash
Techno Night Clubs Berlin: This style of music primarily describes different types of electronic dance music.
The music of the future developed at the beginning of the 90's parallel to the seemingly unstoppable spread of the personal computer, the term "techno" first appeared in Detroit when the so-called Beleville-Three Kevin Saunderson, Derrick May and Juan Atkins began to release the first and then completely new "computer sounds".
As a basis the rather minimalistic basic tone of the house genre, which is based on a bassdrum basic rhythm, served above all.
The music style, initially called Techno House, experienced its heyday in the second half of the 90s and in the early 2000s.
So the Techno House developed into countless, today independent, subspecies of electronic dance music, such as Dub, Electro or even various subgenres of the House.
http://city-checkers.de/l/techno-club/berlin
https://theculturetrip.com/europe/germany/articles/the-8-best-techno-clubs-in-berlin/
[sta_anchor id="district" /]Clubs by District
Clubs Berlin Charlottenburg Wilmersdorf
The fourth administrative district in Berlin is Charlottenburg-Wilmersdorf.
It was founded in 2001 and now has 334,351 inhabitants.
The more bourgeois residential district with its advantageous social structure is one of the business and trade centres with the highest turnover in Berlin.
But also the clubs in the district are not to be despised.
Directly on the busiest street of Charlottenburg, at the Ku-Damm there is a legendary club on the 20th floor, with a 360-degree view over the city.
Due to the spacious roof terrace, it is also wonderful to endure summer temperatures.
Puro Sky Lounge offers electric and house beats and supports the exuberant celebration in Smart Casual Plus dress code.
Clubs Berlin Friedrichshain
The Berlin district of Friedrichshain is a former GDR labour and industrial district located directly on the River Spree.
Today there are about 127,000 inhabitants living here.
Friedrichshain takes its name from the Volkspark of the same name and is
considered a trendy district thanks to its lively nightlife and cultural life.
The best meeting places are the Fritzclub where live or disco music is played alternately.
On the river Spree you can find the Club Maria, which is located in an old industrial hall.
The Ministry for Relaxation provides constant variety.
Here visitors can expect ever-changing party concepts.
Many other localities are waiting to be discovered in the district, which is known for its nightlife beyond the city limits.
https://www.qiez.de/friedrichshain/top-listen/die-top-8-clubs-in-friedrichshain/165641882
Clubs Berlin Kreuzberg
The district Kreuzberg owes its name to the 66 meter high hill in Berlin.
It forms the southern border of the Berlin glacial valley.
The valley extends towards the Teltow plateau in Brandenburg.
In 2001 it was merged with Friedrichshain and offers accommodation to 281,076 people.
The two areas are considered alternative and creative.
And it is precisely this tendency that has an effect on the nightlife of the district.
The name Berghain is derived from the merger of the two regions and is one of the most famous techno clubs in the world.
Already in the 90s the club developed as a fixed place for fetish and sex parties, also known under the name Snax events.
https://www.qiez.de/kreuzberg/top-listen/party-berlin-clubs-kreuzberg/167028312
Clubs Berlin Lichtenberg
Lichtenberg is located in the east of Berlin.
That is why the trams are still active in the district today.
In the 13th century it appeared as a small agricultural village.
Today we can no longer speak of a village.
41,079 people live in Lichtenberg.
In addition to tradition, modernity is also linked in the district, even when it comes to dancing.
During the summer season you can dance outdoors in Sisyphos.
The former dog biscuit factory offers electronic music in all its facets.
In addition, there is also entertainment for the eyes, through a good varied show program.
https://www.berlin.de/clubs-und-party/clubguide/lichtenberg/
Clubs Berlin Marzahn Hellersdorf
Marzahn-Hellersdorf is the tenth administrative district of Berlin and has 261,954 inhabitants.
Smaller elevations were gradually created by deposits of rubble and excavated earth.
Today the Ahrensfeld mountains (112 m and 101 m), the Kienberg with 102 meters and the Biesdorfer Höhe with 82 meters exist.
The centre of the district was renovated and extended in 1997 with the "Helle Mitte".
A well-known club is the Dream-Club in Marzahn-Hellersdorf.
The good thing is, he offers all drinks at moderate prices.
Everything spiced up with different, constantly changing theme evenings.
Clubs Berlin Mitte
Berlin-Mitte is the historical centre of the city.
To tell you where you are, you don't use an article for the name.
The history of Berlin is still present in Mitte today.
The east-west division ran directly through the district.
But also the "Tresor" made Berlin Mitte famous.
Many DJs have started their career here.
With the record label Tresor Records the club influenced the development of the techno scene in Germany and Europe.
Today the dance shed extends over three floors with different music styles.
In order to gain admission, every guest needs appropriate clothing.
https://www.qiez.de/mitte/kultur-events/nachtleben/clubs-und-diskotheken/nightlife-ausgehen-in-mitte-die-besten-clubs/166825371
Clubs Berlin Neukölln
Neukölln is after Friedrichshain-Kreuzberg and Mitte the most densely populated district.
It was the American sector of West Berlin from 1945.
Those looking for peace and quiet will find a rural idyll at Richardplatz.
If you are looking for a slightly different kind of overnight stay, you will find yourself in the caravan of the Hüttenpalast
.
After the district has developed further in recent years in terms of nightlife, it now offers many opportunities to spend the evening,
such as celebrating in one of Berlin's most beautiful harbour bars, the Ankerklause.
There is also an open-air club, the Griessmühle, directly on the water.
https://www.tip-berlin.de/ein-wochenende-neukollns-underground-clubs/
https://www.qiez.de/neukoelln/top-listen/ausgehen-in-neukoelln-die-besten-clubs/166994060
Clubs Berlin Prenzlauer Berg
It is a district in Pankow, with 160,127 inhabitants and is located in the northeast of the city.
The Volkspark is the highest point of the district.
Where does the mountain come from in the middle of the lowlands of Berlin? After the Second World War, all the rubble from the city centre was heaped up there and later greened.
The history of the Prenzlauer Berg can be traced back to the "Alte Kantine" (old canteen).
The brewery employees of Schultheiss enjoyed their meals there.
Today you can dance on the spot.
They dance to everything that has to do with rock.
The brick columns and vaulted arches create a relaxed atmosphere without the trendy people.
Clubs Berlin Schöneberg
Schöneberg has been part of the Tempelhof-Schöneberg district since 1 January 2001.
Before that it was a district and until 1920 an independent town.
The shopping paradise "Kaufhaus des Westens" is located next to the town hall Schöneberg, which was the seat of the West Berlin government until the reunification, and is open tonight owls as well as numerous clubs, bars and cafes in Schöneberg.
The Club Havana is located on the main street.
The CocktailbarGreen Door is suitable for warming up.
There are numerous other clubs and bars, especially for gays and lesbians.
Clubs in Schöneberg: Havana – Latin & Hip Hop – Website: http://www.havanna-berlin.de/Zig
Zag Club – Jazz – Website:https://www.zigzag-jazzclub.berlin/
Infos: https://www.berlin.de/clubs-und-party/clubguide/tempelhof-schoeneberg/
https://www.theclubmap.com/club-info/friedrichshain-kreuzberg/
Clubs Berlin Pankow
Pankow is the third administrative district of Berlin and the most fertile and spacious one with an advantageous social structure,
where an industrial architectural monument can be found.
The Kulturbrauerei offers on 25.000 m² with more than 20 buildings a lot of variety.
Between 1853 and 1967 beer was produced here by the Schultheiß-Brauerei.
Today you can find a cinema, theatre, exhibitions, concerts and also gastronomy, which invites you to stay.
The Dunkerclub offers in the evening the possibility to celebrate.
Who likes it more rockiger, goes to the nephews and nieces rockbar.
Another good option to spend the evening is the Phono Club.
Clubs Berlin Reinickendorf
The district of Reinickendorf, located in the north-western part of Berlin, is characterised by forests and waters.
This is also the location of the large settlement Weiße Stadt, which was declared a UNESCO World Heritage Site in 2008.
For water sports enthusiasts, the day can be spent at Tegler See, and the nights can be spent in various clubs.
The Club Loci Loft invites jazz enthusiasts to its summer terrace.
Near the airport you will find the original Bar Hanger-Tegel, which is equipped in the USA style.
In the premises of the club the exhibitions of the association "Alliierte in Berlin e.V´s" can also be visited.
Clubs Berlin Spandau
In 1232 Spandau was first mentioned as a city in a document and founded in 1920 in the course of the formation of Greater Berlin.
Buildings from the 13th century have been preserved which can still be visited in the old town today.
This is located on the so-called "Old Town Island".
Here you can stay in the evening and visit one of the many nightclubs.
For example the Wampe, which is located near the old town and offers rock music.
With the Ballhaus Spandau you can visit one of the oldest rock discotheques in Europe which also offers many different events.
From Schlager to Malorca parties to AC/DC everyone will find something for their taste.
https://www.berlin.de/clubs-und-party/clubguide/spandau/
Clubs Berlin Steglitz Zehlendorf
As a rather prosperous residential area Steglitz-Zehlendorf you will find a number of renowned universities here.
If you feel close to nature, you can visit the Botanical Garden which is one of the largest and richest in species in the world.
The largest forest area in western Berlin, the Grunewald, can also be walked through.
In addition to nature, you can also visit bars and clubs after sunset, such as the Sky Cocktail Bar which is located in the Si-Hotel.
You will also find the Cocktail Bar Taloon.
All in all, however, Steglitz-Zehlendorf offers a manageable selection of clubs.
However, you can find the Club A18, which is often visited by students.
https://www.club-a18.de/ – Zehlendorfer Club Legend directly at the Student Residence
[sta_anchor id="weekdays" /]Nightlife by Weekdays
Clubs on Monday – Ain't No Sunshine
The party metropolis Berlin with its 3.
7 million inhabitants offers some cool clubs for celebrations on this day.
Nearly all known techno locations have already closed or are closing.
Here you feed where the bass is turned up at the start of the week.
In these locations international as well as changing DJs are guests.
A stylish full ambience with a view over the city attracts numerous party guests.
https://www.qiez.de/berlin/kultur-events/nachtleben/party/party-berlin-clubs-events-in-berlin-montag/176041625
Clubs on Tuesday – I Wanna Dance With Somebody
On Tuesday there are good places to go for DJs and dancers.
Few locations attract party guests with sounds of Cindy Lauper, DJ Dick Nasty, Snoop Dog or Ray Bang.
The federal capital presents clubs that simultaneously function as a bar with long fronts windows.
Some of the dance local have live act programs.
Whether electronic, hip-hop, pop or rock – there is something for every style.
https://www.qiez.de/berlin/kultur-events/nachtleben/party/clubs-berlin-party-berlin-dienstag-veranstaltungen/176154904
Clubs on Wednesday – Kiss
With our club guide, countless party lovers will find exactly what they are looking for, even in the middle of the week.
In the 891,68 km large region there are some hidden areas to rock with friends.
Clubs spoil their guests with open air flair on disused industrial areas.
Read here, where the bear dances and, the hottest top scene clubs are:
https://www.qiez.de/berlin/kultur-events/clubs-party-berlin-mittwoch-feiern/176266346
Clubs on Thursday – Smells Like Teen Spirit
Nightlife today, bars, clubs and pubs are full of beans.
In the stylish lounge, dance lovers have a magnificent view of the metropolis of Berlin at night.
Thursday evening is perfect to get in the mood for the coming weekend and to have fun.
Many clubs offer AfterWork.
Dance.
Where the glittering disco balls are turning in the Brandenburg capital we'll tell you here:
https://www.qiez.de/berlin/kultur-events/clubs-berlin-donnerstag-feiern-tanzen/176372393
Clubs on Friday – Get On The Floor
Today there is no stop for the nightlife berlin in the German party capital.
National and international VIP´s Celebrate in Berlin and with a little luck you can shoot a souvenir picture with a star.
The City offers cool locations where you can dance with your friends on Friday nights.
Read more about hip party recommendations and the most interesting clubs here.
https://www.clubguideberlin.de/
Clubs on Saturday – Ice Ice baby
Cult scenes clubs also attract many party members to their bars on Saturdays.
You can dance to different programs like Black Music, Indian Rock or Salsa.
Even those who want to feel like a pop star via karaoke will get their money's worth.
Here you will find suggestions where the scene can be stepped to the beats and you can party long.
https://www.gaesteliste030.de/
Clubs on Sunday – Heavy Cross
The city of 3.7 million inhabitants never seems to sleep.
She attracts hundreds of party monsters from all over the world every day.
One thing is quite clear, electronic music and Berlin are made for each other.
The clubs will enchant your guests on Sunday with extraordinary unique celebration moods.
To enjoy the phenomenal party atmosphere, we recommend these clubs / bars.
https://www.virtualnights.com/berlin/events

[sta_anchor id="age" /]Clubs by age
Clubs from 14
Even from the age of 14 you can go to parties with your mother's note and without alcohol.
Clubs from 16
There are some 16+ parties in Berlin, with Muttizettel you are there.
http://www.berlinab16.de/party.html
Clubs from 18
Admission only from the age of 18, this applies to clubs in Berlin.
After your 18th birthday you are finally allowed to visit the locations
Clubs from 30
There are over 30 clubs in Berlin.
https://www.mabaker.de/ue30-party-berlin
https://www.qiez.de/berlin/top-listen/discos-berlin-ue30-party-bestenliste-top-10/3165174
https://www.berlin.de/clubs-und-party/party-tipps/ueber-30/
[sta_anchor id="party-music" /]Parties by theme
70's – Stayin Alive
Dancing to the Bee gees, Boney M, Abba, Michael jackson or Gloria Gaynor.
80s – Sweet Dreams
No respite is a motto of the 80s parties.
On the dancefloor you can hear Madonna, Depeche Mode, Eurthmics, Falco and hits from Neue Deutsche Welle.
https://www.mabaker.de/80er-party-berlin
90s – Rhythm is a dancer
90s Party berlin – Snap, La Bouche, Dr.
Alban, Haddaway, Marusha, Westbam there are countless party hits from the 90s.
Here's a compilation:
https://www.mabaker.de/90er-party-berlin
ü30 Parties – Just can't get enough
There are also some over 30 clubs in Berlin, here is a selection:
https://www.mabaker.de/ue30-party-berlin
[sta_anchor id="tipps" /]More tipps for berlin nightlife
Clubs with Open Air Dancefloor
The best parties can be celebrated in the fresh air with crowds of people, in Berlin there are numerous locations for party-happy fresh air connoisseurs.
Some open-air clubs can be used for swimming during the day and become an open-air dance floor in the evening.
Street food stands provide for the physical well-being of the party people, who don't sweat so quickly when dancing due to the fresh air.
According to the motto "Party24" some locations are located directly at the water or have a chic pool for the cool beach party, other clubs offer dancing fun on several levels until the early morning.
Gay Clubs
Here are the club infos for gay-lesbian party goers:
https://www.berlin.de/kultur-und-tickets/gay/clubs/
Hip / best clubs Berlin
What are the trendiest / best clubs in Berlin, here are some matching links:
https://www.tonspion.de/news/die-10-besten-clubs-berlin
http://luxus.welt.de/schlagwort/berlin-nachtleben
Top 10 Clubs Berlin
Top 10 lists are often very popular, here are some top lists about the clubs in Berlin:
The 11 Most Popular Berlin Clubs | With Pleasure Berlin
club commission
The cultural scene in Berlin has many faces, the Clubcommision in Berlin is an important part of it.
The Clubcommision aims to promote the cultural and party scene in order to preserve and expand the facets of music in Berlin.
The idea of culture should help to overcome prejudices and support music as a means of international understanding.
However, not every spontaneous idea is promoted and supported, but only mature cultural concepts that have a stimulating effect on Berlin's economy.
With the IHK, new open-air concepts are to be developed in order to develop new noise protection strategies for citizens who view music not as art but as noise.
Dresscode in the Clubs Berlin
Clubs Berlin dress code: You would like to visit the clubs in Berlin self-confidently, if the dress code is not kept, the self-confidence disappears very fast, because the evening ends earlier than planned.
But that doesn't have to be the case, because with the right dress code for the clubs in Berlin, the evening will be a success.
The club scene in Berlin is alive and you become a part of it when you put on the appropriate outfit.
Each club has a homepage, some give before the club visit current information about the desired clothing.
At least four categories are distinguished in the dress code
confident
casual
Smart Casual
Smart Casual Plus
As a rule of thumb, the Berlin Club guests should look well-groomed, the shower after work and before visiting the club is a matter of course.
This strengthens the self-confidence that the self-confident dress code must not, however, turn into unapproachable arrogance.
The outfit should be noble and form a harmonious unit with your personality, so that the bouncer grants entry.
In the club scene, this type of outfit is described as particularly difficult, because the simple shopping of the noble club clothing is not enough, the wearer must be able to fill the dress with a non-arrogant personality.
The Casual Dress is much easier, because translated the name means as much as, "come as you like".
This means that in many clubs with this requirement, you can also get in with jeans and sneakers if they look neat.
Now comes the Smart Casual dress code, it is almost as noble as the first dress code, but a little more relaxed and casual, almost like the upscale office dress.
Finally, all you need is the Smart Casual Plus Dress, reach into the wardrobe and use your suit or evening gown.
Stylish evening wear is written in capital letters with this dress code, the performance can begin.
The dress code as door opener
Only those who are familiar with the current dress code of the Berlin club scene have the best chances of not being rejected at the door.
The scene in Berlin covers many styles of music, if you don't like the dress code of a club, just find another one.
The door policy is sometimes relatively tough and not willing to compromise.
With an overall well-groomed appearance that suits the club, you always have good cards.
If in doubt, dress too classy rather than too casual.
Events in Berlin
Information about events in Berlin can be found here:
Musical Berlin
You can find information about musicals in Berlin here:
https://www.mabaker.de/musicals-und-shows-berlin
Concert Berlin
Concert Guide Berlin here:
https://www.mabaker.de/berlin/konzerte
Theatre Berlin
Berlin Theater:
https://www.berlin-buehnen.de/de/spielplan/
New Year's Eve Parties Berlin
Parties celebrate as they fall, at the end of the year the party of the year awaits as the crowning finale.
Live band play for example at the Brandenburg Gate and deliver with the fireworks at midnight a thrilling event of the extra class.
The clubs in Berlin are also busy, with the New Year's Eve dress code and the seat reservation the New Year's Eve party can get going.
Pop & disco of the 80s and 90s not only attracts the more mature generation, many younger people also like to listen to the hits, because it's great to dance to them.
Some locations in Berlin dance on New Year's Eve on seven dance floors until the New Year begins, many other clubs also offer New Year's Eve specials.
https://www.mabaker.de/guide/silvester-berlin/ Information about New Year's Eve parties in Berlin
https://www.berliner-silvester.de/ – Infos about Berlin New Year's Eve Parties
https://www.berlin.de/clubs-und-party/silvester/ – What's going on on New Year's Eve – New Year's Eve parties in berlin
Summary
Our overview of night clubs in Berlin is long, but we still hope you enjoy celebrating & partying.