Things to do in Berlin? – Attractions, Events, Partys, Magazines, Concerts, Musicals, Welcome Card Berlin …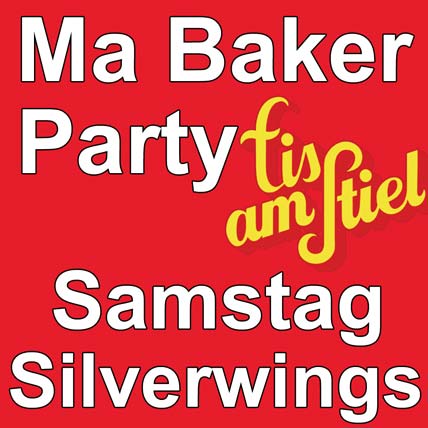 Things to do in Berlin and on the weekend? What are the upcoming events?
Here is a lightning-fast overview:
As the capital of Germany, Berlin is not only multicultural, but also has a wide variety of events to offer. They love to dance to 80s, 90s & 2000s and current club music then
our Ma Baker Party is worth a visit.
The city never sleeps and so the visitors and citizens of Berlin always have the opportunity to visit a great event. In this breathtaking metropolis, any event that Berliners or tourists can wish for is simply a perfect choice. Various cultural events, street festivals up to attractive events, in this beautiful city the spectator gets the ultimative offered. This is exactly why it is worth looking around for the most beautiful events in Berlin.
[sta_anchor id="today" /]Events Berlin Today
Here are today's events:

What's going on in Berlin – Events from today to the weekend Tips for the weekend in Berlin
Online Magazines / City Magazines:

https://www.tripadvisor.de/Attractions-g187323-Activities-Berlin.html 50 things to do in berlin
https://travel.usnews.com/Berlin_Germany/Things_To_Do/ berlin to do liste
https://www.thecrazytourist.com/75-best-things-berlin-germany/ – things to do in berlin today
https://www.berlin.de/events/ – The current Eventtipps of the portal of the city of Berlin, as always time near updated.
visitberlin/tagestipps – Events for every day by visitberlin – Events Berlin.
tip-berlin.de – Berlin-wide fast city magazine with many tips.
veranstaltungen.meinestadt.de – Events Berlin . Where to in Berlin. Suggestions for enterprises and activities.
urbanite Magazin – what concerts and other events are there at the moment – What's going on in Berlin today – some progressive tips from urbanite Magazin.
wasgehtheuteab.de – What's going on in Berlin today – current, up-to-date tips. Events Berlin
https://www.timeout.com/berlin/things-to-do/best-things-to-do-in-berlin – to do berlin heute
https://www.atlasobscura.com/things-to-do/berlin-germany – – activities berlin
https://www.movingto-berlin.com/top-10-things-to-do-in-berlin – insider things to do in berlin
Daily newspapers:
bz-berlin – What's going on in the city, that's what the B.Z. stands for – lightning fast Berlin Liveticker.
Tagesspiegel – today news Berlin & events Berlin
Berliner Morgenpost – What to do in Berlin?
Berliner Zeitung – What events are there in Berlin and Brandenburg? News & info from the capital city
Berlin tonight – Magazines especially for nightlife
Party Berlin – The best music at that time in this city
clubguideberlin.de – The Club Guide Berlin with lots of info Berlin Nightlife
gaesteliste030 – Partys | Here you will find a daily updated list of party events.
virtualnights.com/berlin – The current nightlife – up-to-date, fashionably prepared for young people, with lots of party photos.
Weekend events
What can you do and do on the weekend in Berlin, we have an info page with some tips and links:
What's going on in Berlin this weekend?
[sta_anchor id="month" /]Events by month
Here is an annual overview of the most important events of the respective month in Berlin.
January
The New Year's race in January is the first sporting event and marks the beginning of January, which is dedicated to sport. Then we continue with the AOK Traditionsmasters in the famous Max-Schmeling-Halle. The International Green Week, which is considered to be the largest consumer show for agriculture, nutrition and horticulture worldwide, also offers a change from sport. At the end of the eventful month of January, the Berlin Six-Day Race will take place, which this year will once again be accompanied by numerous show programs. In addition, many well-known artists are expected to attend this event with their own live shows.
February
The Berlin calendar of events for the month of February is dominated by the International Film Festival. Music fans get their money's worth at the CTM Festival and a visit to the musical Ghost. Further highlights are the International Youth Festival Tanzolymp, the traditional Chinese New Year Festival and the Literature Festival. The Mercedes Benz Arena in Berlin is home to a large number of exciting sporting events. Events in Berlin in February the fairs BMT (Berliner Motorradtage), Berliner Gartenträume and Fruit Logistica open their doors for visitors. If you want to experience Max Raabe & Palast Orchester, Frontm3n, Volkstümliche Musikantenparade, Royal Republic and/or Helmut Lotti & The Golden Symphonic Orchestra live, you should travel to Berlin in February.
March
There is always something going on in Berlin and for all those who have always wanted to visit the city, it should be clarified in advance which events are really worthwhile. Berlin never sleeps and this is also clear in the calendar of events for March. There are numerous possibilities for an experience worth seeing. This primarily includes the international tourism exchange. There it quickly becomes clear what is needed when a journey is due. There is also the musical highlight with Maerz Musik and the Spring Festival, which takes place at Kurt-Schumacher Damm. Also worth seeing is the show Freaks. The ice speedway event will be worthwhile for ice skating fans. There is something for every taste.
April
April is once again under the star of festivities this year. A special highlight is and remains the Berlin Spring Festival. Also planned for April is the Berlin Half Marathon, which attracts thousands of athletes and visitors to Berlin every year. Like the Berlin Spring Festival, the Cherry Blossom Festival is an essential part of the traditional celebrations in April. In addition to these many opportunities to experience open-air festivities, Berlin also offers Games Week in April. A special event for E-Sports fans, where also numerous professional players from all over the world come.
May
Berlin offers a wide range of events in the month of May. Therefore, every tourist should inform himself in advance which events take place in the metropolis in the month of his visit. That the city never sleeps is clear after a look at the calendar of events for the month of May. There are numerous events worth a visit. These include, for example, the Berlin Theatertreffen, which brings together theatre professionals, visitors and journalists from all over the world in Berlin. Further event highlights in May are the DFB Cup Final, the Berlin Maural Fest, the Velothon-Maraton for cyclists, the International Museum Day and the exciting Formula E race.
June
June is the month when summer shows its best side and that is exactly what the city of Berlin is doing. At a street festival like the Bergmannsfest it is important to go out on the street and get many personal experiences. Especially in June it is worthwhile to visit the city. Many of the events are free of charge and you can save a lot of money just by doing so. Very interesting is the Fête de la Musique. But everyone should also have seen 48 hours of Neukölln once. To experience Berlin in this flair should be at the top of the event list.
July
Summer, sun, open air. That's July in Berlin. The Open Air Gallery, the Classic Open Air Events and of course the Komische Oper Festival invite you to dance here. The showpiece of the whole is the Berlin Volksfest summer. Traditionally, the famous Christopher Street Day Parade takes place in July. For the fashion fans in Berlin, July of course also has something to offer. Because like every year in July, the Berlin Fashion Week will take place in 2019. This cultural and varied programme is rounded off with the Botanical Night, which is considered one of the most romantic and breathtaking events of the year.
August
Berlin celebrates, dances and makes music in August. Beer lovers meet in the capital for the International Berlin Beer Festival and Beer King Festival. Fixed dates in the calendar of events include the Straßentheater Festival Berlin laughs, the Nikolai Festspiele, the free Berliner Philharmoniker Open Air, Tanz im August, Pop-Kultur, Berlinale, Young Euro Classic and Nikolai Festspiele. Other highlights include the German Federal Government's Open Day, the German Traber Derby, and the vegan summer festival on Alexanderplatz. Nature lovers will get their money's worth in August when they visit the shooting star night in the capital. Up to 100 shooting stars can be observed per hour in the night sky above the German metropolis.
September
Even in September it won't be boring in Berlin. Here you have the possibility to visit fashion festivals and maybe also some festivals. So the Lollapalooza Festival takes place for the third time. Of course, there is also something for the eye. Those who like to look at paintings can experience this wonderfully in September in Berlin. You can discuss with the artists or simply enjoy the atmosphere. In many galleries works of art from all over the world are exhibited. Should it be rainy during your stay, because the autumn starts in September, then it is good to go inside.
October
October brings the first days of the year when the sun is no longer visible in the early hours. But Berlin shines and this for whole 3 weeks in October. This event is one of the biggest highlights of the year. This spectacle is accompanied by the famous Festival of Lights, which has never been seen before in the world. In addition to this breathtaking spectacle, the 3rd of October will also be in the spotlight. The Day of German Unity is traditionally celebrated at the Brandenburg Gate. The day of the open mosque, where you can take a look at other religious worlds, provides cultural variety at the end.
November
The first Christmas markets are already opening in the capital at the end of November. In addition, the calendar of events presents a multitude of other highlights this month. In November, the capital's Botanical Garden is transformed into the Christmas Garden. The fairy tale days open under the motto "The golden thread of fate". At the international sales fair Bazar more than 500 dealers from 60 countries present products from the fields of natural products, design and handicrafts. For literature lovers, the events "Reading Day in Berlin", the reading marathon "Stadt Land Buch" and the Crimean Marathon Berlin-Brandenburg are on the programme. Other events include the Berlin Science Week, Jewish Culture Days, the Bambi Awards and the Jazz Festival in Berlin.
December
Especially for all lovers of Christmas Berlin has a lot to offer. The famous Berlin Christmas market should definitely be visited. There you can buy some souvenirs of the city. Also in the many shopping galleries much can be bought for the celebration. In addition, there are also events for all those who would like to experience the turn of the year in Berlin. The largest New Year's Eve party in Germany, right at the Brandenburg Gate, is the perfect place to do this. Who wants to experience the change into a new year here with friends, should register in time. In any case, it is obligatory to have experienced the turn of the year in Berlin once in order to experience the people and the atmosphere there.
Links:
https://www.berlin.de/events/jahresuebersicht/
https://www.visitberlin.de/de/veranstaltungskalender-berlin
[sta_anchor id="events" /]What other events are there in Berlin?
Events for children
There's always something going on in Berlin and a lot has also been done for children so that they remember the city and enjoy coming back. In any case, a children's birthday party should be planned in the city. Parents have numerous options at their disposal. It is perfect to plan a trip to Berlin. For your stay you should plan either a trip with the S-Bahn or the U-Bahn.
In Berlin there is a very nice and big indoor playground, where also the guests of the children are welcome. Children are also interested in theatre. There are numerous performances suitable for children. It is always possible to plan again. There are numerous beautifully designed playgrounds, which are extremely popular with children. In addition, one or the other swimming pool can also be visited.
Of course it can also be a visit to the cinema. In Berlin, these are very child-friendly and every child will enjoy the performance. If the child would like to paint, then this variant is ideal. There are also exhibitions for children. So children can take many ideas home with them and start directly with their own works. You can also do handicrafts in Berlin. It is important to inform yourself in advance about the venues of the events. Only in this way can children arrive at their best.
Parents should always check in advance which route they should take to the events for the children. This is the only way to avoid unnecessary stress. If you prefer to visit a zoo, you can say here that the Berlin Zoo is one of the largest in Germany. Many animal species and genera are represented here.
A zoo is always worth seeing and if the child is still a little small, then it is good if a car is reserved in advance. So for the parents and the children a great day will pass in Berlin, which everyone will remember for a long time and with pleasure. In any case, it is good to plan a day in Berlin well in order to avoid stress. Food and drink should also be considered in the planning.
Events Berlin Children: Here are a few links for events with children:
himbeer-magazin – young city magazine realizes a lot of information for parents with children – with event information for children on the latest state.
https://www.berlin.de/kultur-und-tickets/tipps/kinder/
https://berlinmitkind.de/veranstaltungskalender/
http://www.ytti.de/veranstaltungen/
https://www.weihnachteninberlin.de/erleben/events/fuer-kinder/
Open Air Events Berlin
Numerous open air events take place in Berlin. These can even be scheduled. So everyone has the opportunity to experience the turn of the year in Berlin. This event can be well planned in advance.
It is possible to plan everything online from home and immediately visit the venue when the event takes place. At all the festival events, care should always be taken not to lose sight of the children. There are also numerous open-air concerts.
https://www.gaesteliste030.de/open-air
comedy
You come to Berlin or live in Berlin and just want to have a good time and watch a comedy evening? Then you've come to the right place. Many clubs offer the opportunity to experience your favourite stars and you will laugh a lot when your comedians really get started. Of course, you can not only experience long-established stars in Berlin, but also get to know newcomers. There are always new comedians who try their hand on the stages in Berlin. There they are often discovered and soon they are quite well known. So you can experience the birth of a new star in comedy heaven.
https://www.berlin.de/tickets/kabarett-und-comedy/
concerts
Concerts take place daily in Berlin. You prefer it loud? Then you will also find the right concert in Berlin. There are suitable performances and concerts for every musical taste. All you have to do is find it and book a card for it. Go with friends or family to such a concert and convince yourself how beautiful the atmosphere can be.
At a concert you can experience a lot and you will certainly spend a great evening. All you have to do to see a concert in Berlin is reserve a ticket. Most of the concerts are booked out quite fast.
cabaret
A good cabaret is a great way to spend the day or the evening together with friends. This is actually always possible in Berlin. Because in this metropolis numerous cabarets are offered. No matter what topic you're interested in or what's on your mind at the moment, you'll find the right event in Berlin.
At the moment, comedy events in Berlin or poetry slam are very popular and especially among the young scene. Just check out which cabaret you are interested in and book your tickets today for this unique event in Berlin. You're gonna have a lot of friends.
https://www.berlin.de/tickets/kabarett-und-comedy/
musical
For many people, spending an evening in a musical is pure relaxation and fascination at the same time. The current musical events are always played in Berlin. So if you want to be up to date in the field of musicals and like to visit the shows, Berlin is the right place for you. Whether it's Ghost or Elvis, Berlin always plays the latest of the latest.
A visit to the Musical Berlin can also be optimally combined with a city trip. There are many different offers that can be booked. Also New Year's Eve shows are very popular with the visitors and are gladly visited.
https://www.mabaker.de/musicals-und-shows-berlin
nightlife
There is always a lot going on in Berlin, especially at night. You can find out at any time which events you would like to attend. Whether it's a concert or a visit to one of the many clubs, each district has its own programme. You can participate in the events on a regular basis. Even a cabaret is possible. Just choose something you like and you can plan your visit. As a visitor to Berlin, you have the opportunity to plan your events in advance. Usually all announced events take place and so you don't have to worry.
Clubs Berlin – The best beats of the city
Party Berlin – The best music at that time in this city
90's Party Berlin Visit the Ma Baker Party in the Kalkscheune
vernissage
Art is written in capital letters in Berlin. It is here that artists from all over the world come together and various vernissages take place in Berlin throughout the year. These events are attended above all by well-known personalities from the art scene. Exhibitions of famous works by Pablo Picasso and Monet are also not uncommon. Anyone interested in art of all kinds and forms is definitely in the right place in this metropolis. Here you will find all the vernissages that make the artist's heart beat faster. Simply very beautiful to look at and always worth a visit.
street festivals
Numerous street festivals take place in Berlin every year. There is something for every taste. Those who prefer dancing on the street should plan an appropriate event. Of course, it is possible to check in advance which street festivals are imminent.
Berlin is exactly the right place to go. The street festivals are attended by people from all over the world, which makes it possible to experience several nations live. It is therefore mandatory to visit a street festival in Berlin.
https://www.morgenpost.de/berlin/article213856245/Das-sind-die-schoensten-Strassenfeste-in-Berlin-2018.html
public festivals
Just relax at a folk festival in Berlin. This is a great opportunity for young and old. Magic shows or children's shows interest children and adults alike. There are numerous folk festivals in Berlin, which are especially popular with visitors, but also with Berliners themselves. Rides are inviting and are very exciting and varied. A great way to have a great weekend where the whole family gets their money's worth. The metropolis is a year-round venue for folk festivals with a variety of themes. Especially those who are interested in driving fun, like cotton candy and love the crowd are in the right place here.
sporting events
It is very worthwhile to visit sports events. In the city, many professional clubs have established themselves in their respective sports, particularly popular are football, basketball, ice hockey, volleyball and handball.
Hertha BSC
The Hertha, Berliner Sport-Club e.V., short Hertha BSC was founded in 1892 and is one of the oldest clubs in Berlin. Since then, the games have been played in the Berlin Olympic Stadium, which is also used for the annual DFB Cup Final. When Hertha plays, mascot Herthinho is not far away. The club colours are blue and white. With over 35,000 members, Hertha is one of the largest associations in terms of the number of members. Hertha was already able to celebrate its first successes in the 30s. In 1930 and 1931 the Victoria Cup, the former championship trophy, went to Berlin twice. In the final, TSV 1860 Munich was defeated in 1931.
Alba Berlin
Alba Berlin has been the basketball club with the most members in Germany since December 2012. The club enables boys and girls to grow up with basketball. With nine cup victories and eight German championship titles to date, as well as winning the Korac Cup, he is also one of the most successful basketball clubs on a national and international level. The Alba Berlin club will play home matches in the Mercedes Benz Halle venue. On average, around 10,000 visitors at the club's home games provide an encouraging atmosphere. Measured by the number of spectators at the home games, the basketball club Alba Berlin is the team with the most spectators in Europe.
https://www.albaberlin.de/
Eisbären Berlin
The "Eisbären Berlin" are the best known and most successful ice hockey club in Berlin. The club's home games in the Mercedes-Benz Arena in Berlin are attended by an average of 14,100 spectators. This makes the Berlin Eisbären Games one of the hockey events with the most spectators within the European borders. In total, the home venue of the Berlin Eisbären has room for 14200 spectators. The club is a founding member of the 1994 German Ice Hockey League and won the German Ice Hockey Championship seven times between 2005 and 2013, making it the current German record champion in ice hockey. In 2010 the team won the European Trophy for the first time in the club colours dark blue, red and white.
BR Volleys
BR Volleys or Berlin Recycling Volleys was founded in 1991 and is one of the youngest clubs in Germany. Despite the short history numerous successes can be named here. So the BR Volleys became already 8x German Champion in the Volleyball Bundesliga. In addition to 4 more cup victories and the CEV Cup in 2016, the volleys will play in the famous Max-Schmeling-Halle in Berlin. Measured by its successes, BR Volleys is one of the most successful and respected clubs alongside VfB Friedrichshafen, not only in Germany but throughout Europe. Numerous finals have already been played between these two world teams.
http://www.berlin-recycling-volleys.de/
Füchse Berlin
Füchse Berlin is the name of the professional department of the handball club in Berlin Reinickendorf. Both the women's and men's teams compete under this club name in handball competitions in the single-track Bundesliga. The women's team plays in the 2nd Bundesliga. Home games are played by the men in the Max-Schmeling Halle. The "Fuchsbau" offers capacity for 9000 spectators, but can be extended by a further 1000 for large events. The women's team plays their home games in the Charlottenburg sports hall. This offers space for 2,200 spectators. The mascot of the association bears the name Fuchsi. At a big event Fuchsi is supported by his colleague Reineke Fuchs, the Reinickendorf club mascot.
Berlinale
The Berlinale takes place annually in Berlin and always lasts several days. Do you want to experience your favourite TV stars live? Then the Berlinale is just the right time. This event is one of the most important film events in the world and even stars from America come to the big hall on the red carpet. Only here will you have a good opportunity to see your stars once and perhaps with a lot of luck even get an autograph. Just see when the next Berlinale will take place. As a rule, the date can be found in February of the current calendar year.
[sta_anchor id="benefits" /]What benefits are there?
What you get for free in Berlin
You think everything in Berlin has to be paid for dearly? This is not the case at all events. Especially when an event takes place outdoors, it is usually free of charge. This concerns in any case the entrance fees. These are then omitted and you can participate directly in the event. You can take your children with you at numerous events. Especially Berlin vacationers and tourists are always looking for a way to experience the city for free. Sightseeing is an ideal opportunity for this. So you can definitely experience the Brandenburg Gate. Many parks in Berlin can also be visited during a stay.
gratis-in-berlin/ heute – Experience Berlin for free – Tips for great events and activities in culture, cinema, art, sightseeing, comedy, theatre, parties, readings, tours, sports
Berlin Discounts
You can find vouchers, coupons and other discounts all over the city
Here are a few larger providers:
Berlin is a beautiful city that offers a lot for its tourists. Now this city can be conquered alone or in pairs. We will explain which is the better variant in the next paragraphs. We want to draw attention here to two different card systems, which are certainly interesting for all visitors.
The Berlin Welcomecard
First it's about the Berlin Welcomecard. This card offers the cardholder numerous advantages. It is perfect if someone wants to spend a holiday in Berlin. It is a card that offers good value for money and many discounts. The Welcomecard can be purchased at numerous points of sale.
The discounts are then available for local transport. So everyone in Berlin can use the bus or train to get from A to B quickly, without any major financial outlay. The television tower is definitely worth seeing.
With the Welcomecard Berlin, the visitor will now quickly come to this place and also receive a discount on the admission price. The Museum Island can also be visited with the Berlin Welcomecard. In any case, it is important to find out about the partners in advance. But there are now several hundred of them and so the offer is very large with the welcome card.
It is possible to visit restaurants and get a discount. The card can also be purchased online. No matter how long the visitor stays in the city, the welcome card can be adapted to the stay. It is exciting to get to know Berlin with the Welcomecard. The card is available from about 20 Euro.
The options can be resolved during the purchase. The new Welcomecard holder can then choose which highlights he or she would like to visit. With the Welcomecard you will surely have a unique stay in the city and this is also available for everyone. The offer should be used if someone wants to visit the city.
Also available is a special version, the Berlin WelcomeCard All Inclusive, where you get free admission to over 30 attractions & a hop-on hop-off bus tour & free travel by public transport in Berlin and the surrounding area.
The price depends on the period of validity and starts at 100 Euro for 48h.
The sales outlets include travel agencies, hotels, tour operators, airports, vending machines, etc
It can also be ordered online.
https://www.berlin-welcomecard.de/
Get2Card
The Get2 Card is a card that is issued to one person. But now you have the possibility to visit different events in Berlin with this card or simply go to a restaurant and dine there. As a rule, the bonus principle of two for one applies.
This means that you can arrive in pairs and only one person has to pay with this card. This card runs for one year and is paid for in advance. It is worth it if the owner lives in Berlin. The best thing about it, however, is that you can always travel with other people. The second person is not bound to the card. So if you have many friends and like to use offers, you should buy this card.
Zb to concerts or to the cinema:
With the Get2 Card you can visit concerts or cinemas in Berlin. Every year, countless concerts take place in the most diverse places. Thus the Get2 Card could be shown at the box office and the holder could attend the concerts with the accompanying person without any problems. In any case, this ticket will be worthwhile for concerts in Berlin.
However, the owner should inform himself about the actions online in advance. Because it is important to look at the partners who will accept and accept the card later. So everyone can be sure to get to a concert he has wished for.
Or comedy
: Who doesn't like to laugh? The Get2 Card is also a great way to visit comedy events in Berlin. Here all favourite comedians from Germany can be experienced live once. With the card, the second person can enter for free. It is also important to find out in advance which partners accept the card so that you can enjoy a nice evening in Berlin.
The Get2 Card can be purchased on the Internet and should be cancelled in due time if the offer is no longer used.
TwoTickets
Derr Stadtentdecker Club Two Tickets has a similar concept as the Get2Card, here you get free tickets by instant click or free tickets by drawing lotsAs a
Premium+ member you even get daily instant clicks ..
.Free tickets for several 1000 offers in Berlin will be raffled.
Cheque book Berlin
The cheque booklet has been in existence since 1952,
making it the oldest voucher booklet in the city. You will receive a mix of vouchers for concerts, variety shows, theatres, cabarets, museums, cafés, leisure activities, cinemas, restaurants, and sporting events in Berlin & Brandenburg.
[sta_anchor id="more" /]What else is important?
Berlin Tickets for Public Transportation
How should the individual events be attended? Single ticket: The single ticket is valid for one person and one trip. Short distance ticket: This ticket is suitable for short distances. That means from one station to another.
Tickets for children: Children travel at a reduced rate in Berlin.
Day ticket for 1 person: If you want to experience Berlin on one day and don't want to buy a new ticket over and over again, you should choose a day ticket for one person.
7-day ticket for 1 person: Is a stay in Berlin planned for one week? Then the car should stay in the hotel. With the 7-day ticket you can visit everything on the to-do list in Berlin.
Group ticket up to 5 persons for one day: If you are travelling in a group, you should consider this option. A lot of money can be saved at the same time. Children also belong in this group card.
Buy the ticket: There are several ways to buy a ticket. There is a ticket machine at every stop or you can simply buy a ticket online.
Validate ticket: This is done either automatically, for temporary offers. For a single journey, the ticket should be validated directly in the bus or train.
Buy ticket with Smartphone app: Today almost everyone has a smartphone. You can also buy a ticket with it. This possibility should definitely be considered because it is flexible.
The exact prices for the tickets can be found here:
Theatre box offices & advance booking
If you wish, you can reserve a ticket before the event. This should also be done because only then is it certain that a card is still available. At the theatre box offices, an evening box office is also possible, but it must be expected that the seats are already reserved. Oftentimes the viewer can even choose his seat, which is even better. It can be assessed very well whether the view of the actors is good later on. Anyone who has ever been to a theatre will know exactly how important good seats are and therefore nothing should be left to chance. Advance booking is possible at many theatre box offices offline in the shop, here some online providers:

http://www.hekticket.de/Last
Minute tickets from over 200 organizers in berlin with up to 50% discount, just check daily 14h – 19h.

https://www.koka36.de/Konzertkasse
KOKA36. In Kreuzberg 36 concert tickets for parties, festivals, impro-theatre, songwriters, concerts in Berlin and nationwide.
Event Locations Berlin
Berlin has the ultimate event locations to offer. Especially if you are looking for something unique, you will definitely find what you are looking for in this metropolis. Berlin offers breathtaking event locations. If you are looking for a great club, then you can choose from countless hip clubs.
Also great restaurants with a view over the entire city impress and make a trip to Berlin a very special event. In addition, the event locations offer everything the guest could wish for. Hip music, good drinks, the best food and an excellent atmosphere make the evening at a great event in Berlin a fascinating one. So it's worth going to a great event in Berlin and visiting a top location.
Shows in Berlin
The capital city offers shows and musicals of various genres throughout the year. Whether premieres of classical musicals in Berlin's stage theatres, various shows in the magnificent palaces or numerous other events at thousands of unique locations in the capital – the country's most important metropolis has so much to offer in terms of events.
Among Berlin's most popular and important venues are the Admiralspalast and the Friedrichstadt-Palast (the former is one of the oldest existing theatres in the capital), the two Stage Theatres – these would be the Stage Theater des Westens and the Stage Theater am Potsdamer Platz – and finally the so-called Tempodrom, a large concert hall for a wide variety of events.
Berlin City Magazines
As the capital and largest metropolis of Germany, Berlin is of course home to a number of local magazines on a wide variety of topics. It all started in Berlin in the 70s, when the two long leading city magazines "tip" and "ZITTY" entered the race. For many years, they were racing head-to-head for a wider readership and, consequently, a higher popularity.
However, the times of rivalry between Berlin's once biggest city magazines have finally passed since 2016 at the latest. Now both the "tip" and the "ZITTY" are published by one and the same publishing house. Since the 1970s, of course, a large number of other local magazines have been added – some of them even dealing only with individual districts of the capital. The Pankow Guide and the Prenzlberger Ansichten, for example, would be two such district journals.
tip-berlin – An important city magazine from 1972 with daily updated tips. Published in print every 2 weeks.
zitty-berlin – The second big weekly magazine, founded in 1977, many suggestions on brand new stand. Published in print every week with the category: Events Berlin
Museums in Berlin
Not only is Berlin the country's central metropolis, but the city undoubtedly also has the most eventful and exciting history of the last century to tell – a history marked by the Nazi dictatorship and its pivotal point, bitter final battles on European soil, subsequent surrender and the subsequent unconditional forty-year division into East and West as a symbol of the division of an entire country.
Berlin's numerous museums tell an impressive story about these epochs and events. The so-called Topography of Terror, the Jewish Museum Berlin or the Wall Museum at the former Checkpoint Charlie are just a few of the many museums and memorials dealing with the history of Berlin in the last century.
But for those for whom all this is a little too sad and who are interested in history elsewhere, Berlin naturally has a whole series of other museums. The German Museum of Technology and the Museum of Natural History can be mentioned here alone. So there is something for everyone in Germany's capital when it comes to personal development.
https://www.smb.museum/museen-und-einrichtungen/alles-auf-einen-blick.html
Berlin for Christmas: The most beautiful Christmas markets and events
Berlin has a special atmosphere at Christmas. If you would like to experience this, then you should take a hotel room in Berlin during this time. Berlin is the federal capital and it is not surprising that special events are waiting for you during the Christmas season. You can visit a concert or simply go to the opera.
It is also possible to reserve a seat in a theatre. There you can experience Christmas fairy tales and convince yourself of what Berlin has to offer. Of course, a visit to Berlin's numerous Christmas markets is also an experience. During this time you will particularly like Berlin because everything is decorated for Christmas.
https://www.weihnachteninberlin.de/
https://www.top10berlin.de/de/weihnachten-berlin
Spend Easter in Berlin
Berlin and Brandenburg also have a lot to do during the Easter holidays. For friends of knighthood and the Middle Ages, for example, there is plenty to experience at the annual "Easter Knight Spectaculum" in Spandau. At Easter in the Citadel there is everything a knight's heart desires: historical music, a spectacular fire show and various theatre performances.
If you can't do much with all this and prefer a quieter atmosphere, the Easter Market in the City West invites you to stroll and explore. Alternatively, Easter holidays in Germany's largest metropolis can also be spent outside in the fresh air with family or friends. Berlin and the surrounding area also offer picturesque green spaces for relaxing, picnicking or barbecuing together.
Whitsun
Spring is a particularly beautiful time in Berlin. There is much to discover and the city will show its best side. Pentecost is very popular in Berlin and you will experience people from all nations. I'm sure you'll enjoy this time of year especially.
Experience a spring market or a plant market in the middle of the city. If you should visit Berlin at Whitsuntide, then there is the possibility to take many beautiful things home with you. It is certainly great for you to experience the city in this flair. Just come to Berlin for Whitsun.
German Unification Day in Berlin
Spending the Day of German Unity in Berlin is certainly something special. It was almost 30 years ago in this very city that peaceful demonstrations by thousands and thousands of citizens of the GDR finally bore fruit and proverbially brought down the Wall, which until then had been regarded as almost invincible.
The way to the long-awaited reunification of both German states was paved in the first place. It is therefore hardly surprising that every year a huge three-day citizens' festival takes place in the immediate vicinity of the Reichstag. The highlight of the festival is the concert in front of the Brandenburg Gate, which is traditionally held on the evening of 3 October.
Conclusion:
With our overview of events in Berlin, we hope you can rediscover Berlin.