Hotel Berlin – The best hotels in Berlin Germany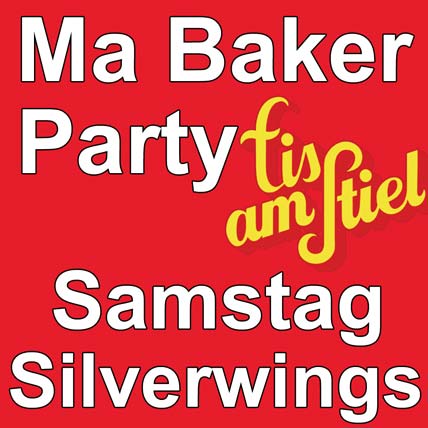 Home for one night – Hotels in Berlin
Would you like to get to know the German capital from its most beautiful and at the same time most interesting side?
Find cheap hotels fast and secure.
Free cancellation
Mobile Check-In & Check-Out
Bed & Breakfasts
Then quickly to our Hotel Berlin overview:
[sta_anchor id="book" /]Book a hotel in Berlin
So that you don't pay too much for a hotel, you can have the most favourable offers indicated to you.
Here you will find an overview of the hotel portals:
https://www.berlin.de/hotels/ – City portal of the city of Berlin with information about hotel bookings in Berlin – Hotel Berlin Berlin
https://www.tripadvisor.co.uk/Hotels-g187323-Berlin-Hotels.html Portal with almost 400000 reviews, the best hotels in Berlin
https://www.booking.com/city/de/berlin.en-gb.html – insider tips and favorable prices – safe and fast on-line reservations
https://www.hrs.de/hotel/de/berlin/ – book with price guarantee and save, can be cancelled free of charge until arrival
https://de.hotels.com/de332483/hotels-berlin-deutschland/ – Hotel comparison of hotels.com – Hotel Berlin Mitte
https://www.trivago.co.uk/berlin-8514/hotel – Hotel Berlin cheap and inexpensive with trivago
https://www.expedia.co.uk/Berlin-Hotels.d179892.Travel-Guide-Hotels – find cheap hotels in berlin city centre
Berlin has something for everyone.
No matter whether you want to visit the city with Hop-On-Hop-Off buses, visit museums on the Museum Island or simply take a trip on the Spree, Berlin has a lot to offer at fair prices.
Tips & good hotels at good conditions.
Get to know Berlin from its most beautiful side.
[sta_anchor id="hotels" /]Hotels with their accommodations
The German capital Berlin is always worth a visit. Whether it's the Brandenburg Gate, the television tower or just a boat trip on the Spree – Berlin has plenty of interesting sights to offer. This also applies to its hotels, because in this segment every traveller can find the right accommodation.
Hotel Berlin
Hotel Berlin, Berlin
The 4-star luxury hotel on Lützowplatz presents itself as individual and creative as the name-giving city with 700 rooms of the special DesignART: old Berlin doors function as extravagant bed headboards in the accommodation;
original wall design interprets "Be Berlin"; locals reveal personal sightseeing favourites in the room profile.
Kurfürstendamm, Gedächtniskirche and Zoo are within easy reach.
Air conditioning, soundproof windows, room safe, dimmable light, entertainment system, twin, king or queen-size beds in snow-white dream bedding, wellness bath, coffee/tea station, refrigerator, seating and work area, desk, modem/fax connection all contribute to a sense of well-being. Some rooms have a balcony.
The non-smoking hotel offers free W-LAN and parking in the underground car park.
From the subway station Nollendorfplatz the domicile can be reached within 5 minutes on foot.
Bus line 100 runs from the Zoo train station, 1km from the hostel.
24/7 Guest Care Centre, Roomservice, Business Corner and free Gym & Spa ensure well-being.
The breakfast buffet alone is worth the check-in.
The kitchen attaches great importance to fresh, regional and seasonal ingredients. The menu offers local and international dishes.
A lounge bar with summer garden and music is one of the amenities.
Events, meetings and conferences are accompanied by the catering service.
The special commitment is characterised by imaginative offers such as Segway rental, "GM's Run" – General Manager run with the hotel manager or weekend trips with a focus on Segway tours or musicals.
Abba Hotel Berlin
Abba HotelIn the
pompous Charlottenburg you will find the modern and luxuriously designed Abba Hotel.
As a guest of the Abba Hotel, you are right in the middle of the popular shopping opportunities, sights and theatres and can experience the unmistakable lifestyle of Berlin up close.
The Abba Hotel is not only known for its excellent location, but also for its comfortable facilities.
Spacious and modern designed rooms, unmistakable ambience and outstanding luxury are what the guests of the Berlin Abba Hotel appreciate so much.
The four-star hotel offers its guests in 214 spacious rooms an ideal starting point for exciting activities.
After a breakfast buffet that leaves nothing to be desired, you can start the day strengthened and experience Berlin.
In addition to a spacious fitness area and spa facilities, the Abba Hotel offers business travellers a comfortable business area with free W-Lan and other facilities.
The hotel is located in a prominent location and can be easily reached by public transport. For travellers arriving by car, there is a parking garage for guests of the hotel directly below the hotel.
In the evening you can enjoy a freshly mixed cocktail in the modern lounge.
The Abba Hotel is aimed at all lovers of comfortable luxury and modern ambience.
https://www.abbaberlinhotel.com/de/home.html
Adlon Berlin
Hotel Adlon The legendary Hotel Adlon Kempinski has a direct view of Alexanderplatz, which is nothing unusual.
But the name already vouches for high hospitality, which becomes visible by the 5 stars.
The location of the hotel is already uniquely beautiful, as it is located directly at the Brandenburg Gate.
Due to this convenient location, the hotel can also be easily reached by public transport.
The U-Bahn and S-Bahn stops are directly in front of the front door.
The hotel offers a variety of restaurants, so there is always the perfect choice for every taste and need.
The Adlon To Go even provides the best service for customers in a hurry.
With its different suites and rooms, the hotel offers a lot of luxury and cosiness.
But the absolute highlight here is the spa area, which is spread over 900 square metres and 3 floors.
In addition, anyone who wants to can also secure a membership.
Thus, special services are provided again and again, whereby relaxation is of course very important here.
Of course, everyone can secure this relaxation for one day, completely without membership.
Here then for each elevated taste, then really always exactly the correct offer might be there.
https://www.kempinski.com/de/berlin/hotel-adlon/luxus-spa/
Arcadia Hotel Berlin
The Arcadia Hotel is centrally located in the heart of the German capital. Public transport is all in the immediate vicinity, so visiting the exhibition grounds is no problem.
With 118 comfortable rooms, the Arcadia Hotel invites you to relax. These are equipped with bathtub, WC, ventilation systems and W-Lan. A telephone and a TV set are also part of the standard equipment. You can choose between a bedroom with separate beds, a bedroom with a large king-size bed or a family room with separate living and sleeping areas.
The hotel accommodates three restaurants which spoil you in a culinary way. Already in the morning you start your day with a sumptuous breakfast buffet in the breakfast restaurant. In the evening you can end the day in the hotel bar "Friedrichshain". From 18:00 to 01:00, the hotel offers a large selection of alcoholic and non-alcoholic beverages every day.
For your meeting or conference the hotel offers a 27 square meter conference room. Up to 20 persons can be accommodated here. The room, flooded with daylight, is equipped with modern technology such as beamer, flipchart, pinboard and metal plan.
http://arcadia-hotel.de/berlin/das-hotel.html
Azimuth Hotel
Hotel Azimut
The 3 star hotel Azimut South awaits you in Rudower Straße 90, 12351 Berlin and the red brick building is 8 km away from Treptower Park. It is only 12 km to East Side Gallery and that means for this house that it is easy to reach. This house offers you modern suites and rooms and this house also has soundproof windows for the desired peace in the middle of Berlin.
Here in this hotel all rooms have their own bathroom, satellite TV and in some rooms you also have free WLAN reception. The hotel includes a fitness area, the business centre for any business meetings and a bar in the lobby with billiard facilities.
You are also close to the Tempelhof airport and therefore you are very conveniently located with the choice of this house in Berlin. It is a 3 star house, which counts to the favorable overnight accomodation possibilities in Berlin.
You plan your excursions from here and this hotel really offers you what you really consider essential. You can park here for a fee, pets are allowed and this hotel with its business centre even has a whirlpool.
According to independent guest reviews, this is a solid, clean and satisfactory hotel near the airport.
The website of the hotel: https://azimuthotels.de/Germany/azimut-hotel-berlin-city-south/
Berlin Mark
Hotel Berlin
The Hotel Berlin is 5 minutes' walk from the Kurfürstendamm railway station and thus right in the middle of the city. At the Berlin Mark Hotel you will find a modern house with very good rooms and an upscale ambience. This hotel with its location in Meinekestraße 18 – 19, 10719 Berlin seems ideal if you want to explore the city directly and live there centrally. This hotel also offers a good gastronomy with a breakfast restaurant and a business lounge. Therefore this hotel is also ideal for meetings and business meetings.
We offer you simple double rooms, which can withstand any demand for a good overnight stay. There you will find the usual equipment features with an average room size of around 20 sqm. This is the essential element for a cheap and good overnight stay. The modern house offers you a good and clean atmosphere. As already mentioned, you live in the immediate vicinity of Kurfürstendamm and thus have the ideal opportunity to plan your excursions here via the Kurfürstendamm railway station in the immediate vicinity.
Many guests appreciate the charm of this solid house and its hospitality with the pleasant and good breakfast buffet. The ratings for this hotel are therefore very good
The website of the hotel: https://www.berlinmarkhotels.com/de?cs001003&gclid=EAIaIQobChMInc2uyqfu2wIVbbHtCh1bEwfQEAAYASAAEgI-3vD_BwE
Hotel de Rome
Hotel de Rome The 5-star-Hotel in Berlin-Mitte stands for traditional luxury. The neoclassical building once served as a bank branch. Historical stucco and column elements and high ceilings are now complemented by glass dome roofs and chandeliers. Stylishly coordinated interior with modern components combine to unobtrusive elegance and cosy flair, inspired by the Anglo-Italian owner family.
The 146 spacious non-smoking rooms are equipped with a king size bed, walk-in wardrobe, marble and room safe. The categories increase from Junior and Classic to Deluxe, Superior and Executive. The suite programme includes limousine transfer, personal concierge service and spa specials. A visit to the spa oasis with pool and fitness area promises luxury bathing.
Berlin does not sleep: Reception and room service are available 24 hours a day. The staff fulfils special guest wishes in an open, service-oriented atmosphere. Laundry and luggage service, baby cot, allergy room, Internet, W-LAN and cable TV are available. Event or conference support and arrangements complete the offer. Culinary delights will enchant you at Afternoon Tea and at La Banca Bar and Restaurant. Lounge furniture and skyline invite you to have a drink on the roof terrace.
The central location near the subway station Französische Straße brings sights such as Bebelplatz, Opera, Cathedral, Cathedral, Reichstag, Museum Island and Gendarmenmarkt within walking distance. The magnificent boulevard Unter den Linden with Brandenburg Gate runs parallel to Behrenstraße.
https://www.roccofortehotels.com
Esplanade Hotel
Hotel Esplanade
In this lifestyle hotel, elegant, spacious accommodations await you as well as a modern wellness area with indoor pool. The rooms and suites of the non-smoking hotel have panorama windows, a minibar and free WLAN as well as a large, high-quality bathroom. In the fitness and spalounge you will also find various saunas and a varied fitness room. Exclusive beauty treatments as well as various massages are also offered.
In the Sheraton Grand Hotel Esplanade Berlin you live only 600 m away from the Berlin Tiergarten. The numerous entertainment facilities around Potsdamer Platz and the famous Kurfürstendamm shopping mile are within walking distance. In only 2 minutes on foot you reach a stop of the Berlin bus line 100 – a popular route for an impressive city tour. The subway station Nollendorfplatz can also be reached within 10 minutes on foot.
The multilingual 5-star hotel is particularly appreciated by its guests due to its central location. In this accommodation, couples will find the ideal starting point to explore Berlin at their leisure. As the numerous independent guest reviews show, the house in Berlin Mitte is also preferred by travellers who are interested in history & history, architecture and museums.
The Sheraton Grand Hotel Esplanade Berlin offers numerous additional services on request, such as parking service, parking directly on the hotel grounds and airport transfers.
Website: www.sheratonberlinesplanade.com/de
Estrel Hotel
Hotels Berlin Estrel
This extravagant 4-star superior hotel is Germany's largest hotel with 1,125 rooms and suites in four wings and 38 floors and is at the same time part of a huge conference and entertainment complex.
All rooms in a modern design in bright natural tones are spacious, very well equipped and with soundproof windows.
The room inventory includes air conditioning, minibar, sitting area, desk, telephone, television, hairdryer, cosmetic mirror.
Free WLAN is included. The hotel also offers 12 double rooms for the disabled.
The Estrel Berlin is a popular conference hotel. 75 conference rooms on 25,000 sqm in the Estrel Congress Center offer premises for events of all kinds.
The accommodation offers a wide range of gastronomy, wellness and entertainment.
In four restaurants with national and international cuisine your physical well-being will be catered for. There are also three bars and a summer garden with its own jetty, from which boat trips are offered in summer.
In the 400 sqm wellness and fitness area you will find saunas, adventure showers, modern fitness equipment as well as offers for various wellness treatments.
The Estrel Festival Center hosts Las Vegas-style live shows and musicals all year round.
The hotel is located in the trendy Berlin district of Neukölln, which offers a wide range of cafés, pubs and creative shops. The city centre and other parts of Berlin are easily accessible by public transport. The S-Bahn stop Sonnenstraße can be reached on foot in 3 minutes.
Website: https://www.estrel.com
Hotel Californium Berlin
Hotel California at Kurfüstendamm
In the heart of Berlin, on Kurfürstendamm, you will find the attractive Hotel California. More than 100 rooms and suites, which are modern and elegant at the same time, invite you to a pleasant stay. The hotel rooms are equipped with air conditioning, a safe, an LCD TV set and a telephone. A hair dryer and various shower and bath articles await you in the bathroom. Air conditioning and a minibar are also standard equipment at the Hotel California.
The reception of the hotel is manned around the clock. A spa with sauna, body treatments and massage, as well as a fitness studio are also part of the hotel facilities. Of course, a free Wi-Fi Internet connection is available throughout the hotel.
You will be spoiled with culinary delights in the Hotel California on Kurfürstendamm, in the hotel's own Café California & Bar. Here noble chandeliers, marble floors and mirror walls provide a particularly luxurious ambience. International dishes, an exquisite selection of wines and cocktails, as well as a large variety of coffee and cake specialities, leave nothing to be desired.
The hotel on Kurfürstendamm is also well prepared for events and conferences. Up to 150 people can be accommodated in four different conference rooms. The seating can be individually designed and the technology is state of the art. Whether for private or business purposes, the rooms can be booked for five or more people.
http://www.hotel-california.de
Interconti Berlin
The luxury hotel "Intercontinental" is located directly at the zoo and is one of the most modern business and conference hotels in Berlin.
Guests can feel comfortable and relax in the hotel's own 1000 sqm spa area. Whether massage, sauna or steam bath, body and mind are pampered. Guests can choose from a wide variety of spa treatments, including a footbath, facial or facial pack. The employees see themselves as experts in their field and ensure that users can relax and unwind.
The hotel's own restaurant takes its guests on a culinary journey through Europe. First-class service and exclusive dishes enchant the palate. Guests, visitors and conference participants can expect a culinary masterpiece here.
The guest has the choice and decides whether he prefers to dine in "Hugos Restaurant" or "Marlenes Restaurant". "Hugos Restaurant" is located on the 14th floor of the building and offers a spectacular and wonderful view of Berlin.
The breakfast can be taken in the "L.A. Café". In addition to fresh fruit, a variety of delicious dishes and drinks are available. The service is available at any time.
The evening can end in peace in the "Marlene Bar". Guests will find a variety of exclusive long drinks and high-quality cocktails on the drinks menu. The selection of spirits convinces with outstanding quality.
Website: https://www.ihg.com/intercontinental/hotels/de/de/reservation
Intercity Hotel Berlin
Intercity Hotel Berlin
The elegantly furnished InterCityHotel Berlin Hauptbahnhof is only 200 m away from Berlin Hauptbahnhof, right in the city centre. The bright rooms of the accommodation are equipped with free WLAN and satellite TV, as well as with a spacious bathroom and a comfortable sitting area. The hotel's own restaurant serves a rich selection of international specialities. In addition, within a radius of 5 km there are numerous first-class restaurants waiting for your visit.
The location of the IntercityHotel Berlin Hauptbahnhof is one of the best in Berlin. The Reichstag is only a 10-minute walk away, Potsdamer Platz is only a 30-minute walk away and the Brandenburg Gate is 1.5 km away. Every guest of the house receives a free City-Ticket, which includes free use of Berlin's public transport.
This 4-star hotel is ideal for those who would like to get to know Berlin's culture and the city's numerous entertainment possibilities up close. Of course, the hotel also offers the ideal starting point for an extensive shopping tour and business travellers are also enthusiastic about the first-class location of the hotel.
Website: www.intercityhotel.com/berlin/hauptbahnhof?
Kempinski
Hotel Kempinski
The 5-star luxury hotel Adlon Kempinski awaits you in the immediate vicinity of the government quarter and the Brandenburg Gate on Pariser Platz. This legendary hotel, reopened in 1967, offers unsurpassed service, a prime location and an unparalleled history.
In the three restaurants a dynamic team serves you exquisite dishes from a quick bistro lunch to a romantic dinner for two. In summer the hotel guests enjoy the unique view of the historic Brandenburg Gate while dining on the terrace. Both the three hotel restaurants and the lobby bar are individually designed.
The fitness centre and the Adlon Spa by Resense guarantee relaxing, relaxed and active moments.
The government quarter is only a five-minute walk away. Furthermore, there are numerous other restaurants in the vicinity of the hotel.
On the north side of Pariser Platz, the French Embassy and the Eugen Gutmann House are impressive. In the south are the embassy of the USA, the building of the DZ Bank and the Academy of Arts, which is popular beyond the borders of Berlin due to its glass facade. Other sights are the Moro Ogai Memorial and several museums.
This area is extremely popular with Berlin visitors.
https://www.kempinski.com/de/berlin/hotel-adlon/
Leonardo Hotel Berlin
Leonardo Hotel Berlin
This Berlin 3-star superior hotel is particularly popular for its good traffic connections and yet quiet location. It is located in the middle of the city district of Charlottenburg between the Berlin exhibition grounds, the Kurfürstendamm, and the Olympic Stadium, an ideal starting point for city breaks, shopping trips and business trips.
The Hotel Leonardo offers 274 modern and colourfully furnished air-conditioned rooms. The equipment includes telephone, 40 inch flat screen TV, safe, hair dryer, 0.5 l Apollinaris water, coffee and tea accessories. Free WLAN is available in the rooms. A conference room for up to 30 people can be booked for conferences or meetings.
In the breakfast room of the hotel a rich breakfast buffet awaits you, which can be booked additionally. In the evening you can enjoy a drink in a relaxed atmosphere at the Wilma's Bar in the lobby.
The popular shopping mile Wilmersdorfer Straße and the Deutsche Oper can be reached on foot in 5 minutes. The underground station Birmarckstraße is only 100m away from the hotel. Take the U2 to Messe Berlin and tourist hotspots such as Alexanderplatz, Potsdamer Platz, Berliner Zoo, KaDeWe or the Olympic Stadium without changing trains.
Website: https://www.leonardo-hotels.de/leonardo-hotel-berlin
Mandala Hotel
The Mandala Hotel" receives its visitors directly at the historic Potsdamer Platz and is therefore centrally located. The guests can expect a highly modern and well equipped hotel. The hotel's own bar, restaurant and spa area invite you to relax and feel good. To let the soul dangle, it hits the nail on the head.
Guests, visitors and conference participants can dine in the 2-star "Facil" restaurant. The restaurant impresses with a culinary masterpiece of high quality food. Classical dishes have been transformed into new and above all aromatic dishes. The creativity in the preparation of the food provides a sufficient culinary delight.
In a cosy lounge atmosphere, guests can choose seasonal dishes and end the evening with high-quality long drinks. With a first-class view of Potsdamer Platz, the cocktail can be enjoyed particularly well.
With an area of 600 sqm the hotel has a spa area of the extra class. A team of experts is available to users at all times to provide advice on health issues.
Several conference rooms for up to 15 persons each are available for companies. The meeting rooms have modern equipment, first-class design and, of course, discreet seclusion. A special working atmosphere in the middle of Berlin that convinces.
Whether conference participants and overnight guests, with the in-house underground car park sufficient parking spaces are provided.
Maritim Hotel
Hotel Maritim
The Hotel Maritim is located directly between Ku`Damm and Brandenburger Tor, whereby the furnishings were based on the 1920s.
With its four stars and its 505 rooms, the hotel has a lot to offer.
In addition, the hotel is located in the middle of the city, but still very quiet due to the Tiergarten.
The four stars show the elevated style, whereby the central location is an important point. You can use public transport or simply explore Berlin on foot.
The different restaurants can even spoil the spoiled palate with delicacies.
On the one hand there is the restaurant Maritim, which concentrates completely on the breakfast. Restaurant M is then responsible for the evening menu and offers local dishes.
There is always a menu with seasonal specialities.
The Le Bar is then responsible for the evening's bagging, where guests are served a variety of drinks.
Of course, the relaxation that is spread over two floors in the Maritim should not be missing.
First the swimming pool and then the wellness area. This includes a sauna, as well as massage is offered.
24 rooms are additionally equipped for the disabled, of which 5 rooms are wheelchair accessible.
https://www.maritim.de/de/hotels/deutschland/hotel-berlin/unser-hotel
nh Hotels Berlin
NH
HotelsTwelve modern NH hotels can be found at the capital's most popular hot spots. The Berlin NH Hotels offer optimal starting points for eventful days in Berlin. Thanks to their good location, NH hotels are easily accessible by public transport and thus offer the opportunity to reach famous places, sights and facilities quickly and easily. For vacationers, who arrive by car, there are directly at the hotels own parking lots which can be used. A true luxury in the multi-cultural metropolis.
NH hotels offer high-quality comfort in lovingly furnished rooms and are therefore a pleasant haven of peace in the lively city. Here, after an eventful day in the German capital, one likes to come to rest and process one's impressions.
Whether you are a commercial traveller who needs to reach your business partners quickly or a tourist who wants to explore Berlin by public transport, NH hotels always offer an optimal starting point for your daily planning.
After a rich breakfast you can enjoy the day in the lively metropolis, with highest comfort you enjoy the stay.
The attentive staff will be happy to answer your questions and leave no wishes unfulfilled.
[sta_anchor id="district" /]Hotels in districts
Charlottenburg
Hotels in CharlottenburgCharlottenburg is
located in the more western part of Berlin, borders directly on Spandau in the west and is bordered by the Spree in the north. Charlottenburg is a popular place to go, especially for people interested in culture. From museums to churches or public buildings: There's always something to see here.
The old town of Spandau can thus be visited from the hotel. Visitors to the Old Town Trail will find a large number of relevant historical sites here. After an interesting day, the evening can end in one of the numerous theatres. Especially the Berlinale in the Zoo Palast is one of the annual highlights.
https://www.tripadvisor.de/Hotels-g187323-zfc3-zfn7281401-Berlin-Hotels.html
Friedrichshain
Hotels in FriedrichshainFriedrichshain
is part of the Friedrichshain-Kreuzberg district. The formerly separate districts of Kreuzberg and Friedrichshain were merged to form a Berlin district with a lot of history and the typical Berlin flair. In the district Friedrichshain-Kreuzberg you will find the famous East Side Gallery,
which shows the well-known brother kiss as well as many colorful wall paintings. Checkpoint Charlie, famous as a border control between East and West Berlin, can also be found in the district of Kreuzberg Friedrichshain. Checkpoint Charlie is also a famous venue for the Cold War. If you want to visit the sights quickly and comfortably, then book a room in one of the many hotels in Friedrichshain. In the district Friedrichshain-Kreuzberg you will find various hotels.
https://de.hotels.com/nh1662709/hotels-friedrichshain-berlin-deutschland/
Hellersdorf
Hotels in HellersdorfHellersdorf are
located in the eastern part of Berlin and border directly on Brandenburg. Sports enthusiasts and people interested in culture will find a multitude of contact points here. Hellersdorf is home to an abundance of sculptures that can be admired from the hotel.
These sculptures reach up to 18 meters in height, like a wind chime by the artist Rolf Lieberknecht. If, on the other hand, sporting activity is desired, this can be done on the numerous sports facilities, especially the "Hellersdorfer Walkout" offers a special challenge here. Hellersdorf's athletic orientation is also represented by the Athletics Club Berlin, which has supra-regional significance in the field of athletics.
https://www.trivago.de/berlin-8514/stadtteile/hellersdorf-1973871
Hohenschönhausen
Hotels in HohenschönhausenHohenschönhausen
is known above all as a memorial site in Berlin and outside Berlin. The memorial Berlin-Hohenschönhausen is essentially the former remand prison of the GDR. More precisely described, the state security of the GDR. The memorial is intended to commemorate the victims of communist tyranny. In 1992 the buildings were placed under monumental protection. The memorial can be visited and can be found in the district of Lichtenberg.
You will find hotels in Hohenschönhausen and in the district of Lichtenberg with us. We offer hotels of the most different categories in Berlin. You can view our offers online and compare prices on request.
https://www.hrs.de/hotel/de/berlin/berlin-alt-hohenschoenhausen/
Köpenick
Hotels in KöpenickYou
would like to visit Köpenick Castle or make a trip on the Spree from Köpenick? Then book directly a hotel in Köpenick. Hotels in Köpenick offer you the opportunity to explore the surrounding area directly after checking in. Berlin Köpenick is a district belonging to the district of Treptow-Köpenick. The district lies in the southeast of Berlin and includes Köpenick Castle. Beside the castle Köpenick is also known for the Müggelsee and the Spree. Hotels in Köpenick can be booked directly through us. Let Köpenick inspire you.
https://www.holidaycheck.de/dh/hotels-berlin-treptow-koepenick/c9d2f21b-86f3-3363-a90d-abc9f207a161
Kreuzberg
Hotels in Kreuzberg-Kreuzberg
were merged with Friedrichshain to form the district of Friedrichshain-Kreuzberg. The district captivates tourists and locals alike with its varied and interesting sights. In the district are several sights of the division of East and West Berlin to be found. The East Side Gallery and Checkpoint Charlie are among the most famous sights of Friedrichshain-Kreuzberg. The Jewish Museum and the Oberbaumbrücke bridge also belong to the district.
If you want to admire the famous Cold War scene, Checkpoint Charlie, or the East Side Gallery with its original murals and the famous brother kiss, you can book a hotel in Kreuzberg directly. You can book hotels in Kreuzberg directly here. Let yourself be enchanted by a visit to Friedrichshain-Kreuzberg and the real Berlin flair.
https://www.booking.com/district/de/berlin/kreuzberg.de.html
Lichtenberg
As the German capital, hotels in LichtenbergBerlin are
worth a trip at any time of year, because hardly any other metropolis is so multi-facetted and diverse. The district of Lichtenberg, which lies east of Berlin's Mitte district, is popular with many travellers, as numerous cultural sights can be explored from here.
Due to the excellent connection to public transport you can reach all interesting destinations within a very short time. Lichtenberg includes the district of Hohenschönhausen as well as the districts of Rummelsburg, Fennpfuhl, Friedrichsfelde, Alt-Lichtenberg and Karlshorst and here you will find numerous hotels that meet the most diverse requirements. No matter whether you are travelling, on business or looking for accommodation at short notice:
In Berlin Lichtenberg you will surely find what you are looking for, because here you will find multi-facetted accommodations that offer harmonious, upscale facilities and are therefore perfect for longer stays.
https://www.holidaycheck.de/dh/hotels-berlin-lichtenberg/76b8988c-cacd-32ad-b6e2-d1a7fb3a0b4f?departuredate=2018-07-20&facilitysummary=babysitting&returndate=2018-07-21&travelkind=hotelonly
Marzahn
Something out of the hustle and bustle – Berlin Marzahn
Visiting Berlin means a multitude of possibilities, but also some stress of a metropolis. The Marzahn district promises improvement in this respect, as holidaymakers can gather new strength at this location. This project is supported by good and inexpensive hotels in Berlin Marzahn, which can offer a high standard. When it comes to places of interest, visitors should also make a note of the high-rise "The Pyramid" or the "Gardens of the World".
https://www.holidaycheck.de/dh/hotels-berlin-marzahn-hellersdorf/9ee48a98-830f-36d7-87dd-0edf929babc0?departuredate=2018-07-20&facilitysummary=babysitting&returndate=2018-07-21&travelkind=hotelonly
Mitte
Hotel Berlin Mitte – an absolute must
Anyone visiting Berlin should make a note of the Mitte district as an absolute must. At the same time you have to look for suitable hotels in Berlin Mitte, because from here you can find many short ways to famous sights. For example, the Tiergarten is not far away, but the Gendarmenmarkt or the extensive range of museums should also be used. For example, the Bode Museum, the old National Gallery and the Pergamon Museum can be found in Berlin Mitte.
At the same time, the location ensures that many interesting districts with their own charm can be visited. The Nikolaiviertel is a great example of this.
https://www.tripadvisor.de/Hotels-g187323-zfn7281425-Berlin-Hotels.html
Neukölln
Hotels in NeuköllnNeukölln
is one of the most densely populated districts in Berlin and the selection of tourist offers and highlights is correspondingly large. Here you will find international flair, numerous cultural sights as well as various restaurants and pubs that welcome their guests warmly. Numerous sights can already be explored on site, such as the Neukölln Museum, the Comenius Garden or the Neukölln Theatre.
Thanks to the numerous hotels within the district, many different people will find an ideal destination here. In Berlin Neukölln you will find first-class business hotels, internationally popular wellness oases and, of course, accommodations that focus entirely on Berlin's tourism. Enjoy your trip in one of the first-class Neuköllner houses and you will not only enjoy the optimal, central location, but at the same time also get to know the multifaceted and yet relaxing area with all its advantages.
https://www.berlin.de/hotels/neukoelln/
Pankow
Hotels in Pankow
The district of Pankow with its many green areas and interesting sights is a popular destination for all tourists. This district lies in the north of the capital and was created by the merger of Pankow, Prenzlauer Berg and Weißensee. The most wonderful day tours can be started from the hotel.
The charm of the historic buildings of the old town and the sights as well as the countless pubs, restaurants, various shops or cinemas inspire. Modern shopping centres, cosy trendy shops or numerous markets belong to the townscape of Pankow, also the many cultural events. The extensive parks are ideal for all those who are looking for relaxation to leave the stressful everyday life behind.
https://de.hotels.com/nh1691619/hotels-pankow-berlin-deutschland/
Prenzlauer Berg
Hotels in Prenzlauer Berg
The popular trendy district of Prenzlauer Berg is a district of Pankow. The sights around Prenzlauer Berg can be reached from the hotel in no time at all. A stroll through the trendy district with all the exclusive shops makes shopping enthusiasts' eyes shine. Those who need a break can relax in one of the trendy pubs or in the beer garden.
The nightlife at Prenzlauer Berg has become quieter over the years. But you can still party around the clock in some bars or clubs, which is especially exciting for young people. In the middle of the PB it is also possible to stay overnight in a hotel.
https://www.booking.com/district/de/berlin/prenzlauerberg.de.html
Reinickendorf
Hotel Reinickendorf
Berlin is the capital of superlatives and at the same time the largest city in Germany is a magnet for tourists and also has hotels in Reinickendorf, the former Angerdorf. In each of the districts visitors can get a place to stay in Berlin hotels, but Reinickendorf has a special charm with the proximity to the airport to offer.
Reinickendorf is very popular with tourists who are interested in water sports and volcanoes. The airport Tegel and many sights can be reached quickly and comfortably by visitors from Berlin. The hotels in Reinickendorf are located near the stops and underground stations.
From there you can quickly and easily reach the most popular sights of Berlin, such as Alexanderplatz, Brandenburg Gate and the Museum Island.
https://www.holidaycheck.de/dh/hotels-berlin-reinickendorf/fddceece-ca5f-32fc-ad46-c300176f155d?departuredate=2018-07-20&facilitysummary=babysitting&returndate=2018-07-21&travelkind=hotelonly
Schöneberg
Hotels in Schöneberg
Schöneberg the district in the Berlin district Tempelhof-Schöneberg has chic hotels to offer. The Schöneberg district was merged with the Tempelhof district in 2001 as part of an administrative reform. In Schöneberg tourists live in beautiful hotels, can stroll on weekly markets, buy specialities and enjoy the flair of old Berlin.
The district surprises with its lively nightlife and the french fries stalls decorated in rainbow colours. Berlin's largest gay and lesbian community is located in Schöneberg. Almost all year round, lively street festivals take place in Schöneberg!
It's good to put your feet up in one of the beautiful hotels and let your soul dangle.
https://www.berlin.de/hotels/schoeneberg/
Spandau
Hotels Berlin Spandau
Spandau is located in the west of Berlin. In Spandau there are many forest areas and water-rich resorts. It is the oldest green district of Berlin. Good transport connections make it possible to get quickly to the centre of Berlin.
Spandau has a lot to offer. Sights, culture and tourist attractions make Spandau attractive. The cultural offer is varied. Leisure facilities for young and old, inside and outside are available. The Spandau Arkaden shopping center houses more than a hundred shops. The old town of Spandau has a large pedestrian zone and offers a variety of shopping opportunities. There is a large selection of restaurants and cafés. Spandau is a popular excursion destination for many Berliners.
https://www.berlin.de/hotels/spandau/
Steglitz
Hotels in Steglitz
If visitors want to experience the bourgeois flair of Berlin, they should definitely book a hotel in the Steglitz district. Here, holidaymakers will find everything that makes for a wonderful life in Berlin. In addition, the guest is right in the city centre of Berlin and can therefore also enjoy the special metropolitan flair. This is an optimal combination of different districts of Berlin. The visit will give you a wonderful insight into the diversity of Berlin and a very special impression in a hotel of your choice in Steglitz.
https://www.trivago.de/berlin-8514/stadtteile/steglitz-1973851
Tempelhof
Berlin TempelhofHotel Berlin TempelhofHolidaymakers
and those interested in history get their money's worth in Tempelhof. The main attraction is the KaDeWe shopping centre in the Schöneberg district.
Tempelhof Airport is well known. The building's huge. Flight operations have been discontinued since 2008. Guided tours and events take place on the premises. The airfield is open to the public and invites you to cycle and stroll. The KaDeWE is known worldwide. The Department Store of the West is a dazzling shopping paradise. The largest department store in Europe extends over eight floors. Further sights are the town hall Schöneberg and the Gasometer. Tempelhof has a lot to offer and is a perfect holiday destination.
https://www.hrs.de/hotel/de/berlin/berlin-tempelhof/
Tiergarten
Hotels in Tiergarten
The Tiergarten is located between the Brandenburg Gate and the Zoo in Berlin and is a very green and natural area. Here the vacationer can relax optimally and is directly in the middle of Berlin. A unique combination, which is very suitable for a short trip or a longer stay in Berlin. The guests like to choose a hotel in this area. So you have the possibility to stroll comfortably through the alleys of the city and to enjoy the green nature. A great trip for young and old. Especially for families with children this area is very suitable as a holiday resort and the hotels are also very luxurious and beautiful in this part of Berlin.
https://www.berlin.de/hotels/tiergarten/
Treptow
Hotels in Treptow
To walk along the Spree River in the Treptow district is a great way to relax and spend a good holiday time. Guests can do this especially very well if they take a hotel room in this district. Holidaymakers have the opportunity to relax optimally and at the same time enjoy and marvel at the unique city of Berlin. This district offers a lot and can be a real enrichment especially for holidaymakers. Also the beautiful Müggelsee is always worth a visit.
https://www.booking.com/landmark/de/treptower-park.de.html
Wedding
Hotels in Wedding
Berlin Wedding is one of the best residential areas in Berlin and here you can spend a wonderful night. The many hotels await their guests with joy and there are rooms for every budget. This district is perfect for overnight stays. While it is important to plan a reservation as far in advance as possible, it is usually quite easy to get a room. Nevertheless, anyone who would like to spend a night in Berlin should register in good time at the hotel. Booking is very easy by telephone or Internet. Each hotel has its own page and will provide the necessary support. So it's worth a call if you're planning a vacation in Berlin.
https://www.trivago.de/berlin-8514/stadtteile/wedding-1973809
Weißensee
Hotels in WeißenseeThe
district of Weißensee belongs to the southwest of Berlin and is located in the district of Pankow. With many green spaces and leisure opportunities, Weißensee invites you to relax and is one of the most beautiful parts of Berlin. The area is considered quiet and surprisingly rural for being located in the German capital. As the name suggests, there is a lake in the middle of the area that invites you to take a walk or even take a dip. The surrounding park with its open-air stage and a listed excursion restaurant offers attractive possibilities for leisure activities. Also in the evening guests come to the pubs and bars Weißensees at your expense. The connection to Berlin's public transport network is also very good.
https://www.hotel.de/de/berlin-weissensee/hotels-160488/
Wilmersdorf
Hotels in Wilmersdorf
Berlin Wilmersdorf is a wonderful place to sleep. If you want to visit the city during a short trip or on special occasions, you should definitely rent a room here. However, the rooms are always in great demand, especially on great occasions, so it is worth confirming your reservation well in advance of your actual stay. It is important to inform yourself about room prices in Berlin Wilmersdorf. There are exclusive hotels and also cheaper ones. But these are by no means cheap. Berlin Wilmersdorf has a lot to offer.
https://de.hotels.com/nh1662711/hotels-wilmersdorf-berlin-deutschland/
Zehlendorf
Hotels in ZehlendorfIn
the west of Berlin in the district Steglitz-Zehlendorf lies Zehlendorf. The more upscale district lies between the city centre and the surrounding area of Berlin and is considered to be particularly family-friendly with its detached and semi-detached houses as well as its villas. This area is characterised by a lot of greenery and numerous lakes in the surrounding area invite you to swim and water sports. Also those who like cycling or hiking will not miss out here, because many forests decorate Zehlendorf. Furthermore there is a museum village in this area of Berlin. Those who are drawn from the idyll into the hustle and bustle can get to the city centre via the well-connected transport network.
https://www.berlin.de/hotels/steglitz-zehlendorf/
Links
https://www.top10berlin.de/de/cat/hotels-2473
[sta_anchor id="interest" /]Hotels near places of interest
Hotels at Alexanderplatz
Hotels at AlexanderplatzThe
Alexanderplatz is located in the heart of Berlin, where many hotels are located. So everyone will find the perfect hotel for his taste and his wallet. Even the young guests can safely stay at the youth hostel and explore the surrounding area on foot or by public transport.
Just because the Brandenburg Gate with its eventful history is in the immediate vicinity. The choice of hotels is 4 or 5 stars, so always the right choice for every taste. Of course, the corresponding restaurants are not missing here either.
https://www.berlin.de/hotels/alexanderplatz/
Hotels at Potsdamer Platz
Hotels near Potsdamer Platz
You will find numerous hotels near Potsdamer Platz in the centre of Berlin. The location is one of the best in Berlin. The tourist attraction Checkpoint Charlie is located in the immediate vicinity, a 10-minute walk from the Brandenburg Gate. The transport connections are particularly good here. You can easily get to other districts of Berlin by S-Bahn and U-Bahn. The main station is only a few minutes away by car.
Located directly at Potsdamer Platz, you will also find some of the best 5-star hotels. From some of the rooms here you can enjoy a view of Berlin's Tiergarten. But you will also find good middle class hotels nearby.
https://www.booking.com/landmark/de/potsdamer-platz.de.html
Hotels near Friedrichsstrasse
Hotels near Friedrichstrasse: Overnight stays in the city centre
Due to their excellent location, hotels near Friedrichstraße are particularly popular with guests who want to get to know the pulsating city life up close. The variety of shopping possibilities as well as the high density of the surrounding, extremely popular sights makes Friedrichstraße a place you should not miss when visiting Berlin. The best known representatives of Friedrichstrasse include Checkpoint Charlie, the department store "Galeries Lafayette" and the two luxury department stores "The-Q" and "Quartier 206".
This great diversity of course also contributes to the fact that the range of local guesthouses and accommodations is enormously rich. The Friedrichstraße is not only a tourist "must see", but also an important business location, so that you can fall back on a wide range of different accommodations around the Friedrichstraße.
http://www.friedrichstrasse.de/berlin/hotels/
Hotels near Kudamm
Hotels near Kurfürstendamm
Kurfürstendamm is a popular shopping and strolling street in Berlin's Charlottenburg-Wilmersdorf district and therefore an attractive place to stay in the capital. The hotel density is particularly high here. If you choose an accommodation near the shopping street, you can easily combine your city trip with a shopping trip.
The KaDeWe, Berlin's best-known department store, is also in the immediate vicinity. The subway takes you quickly to all of Berlin's popular tourist attractions.
At Kurfürstendamm you will find hotels for every budget. Whether you choose a luxury hotel, a mid-range hotel, a hostel or even a holiday apartment, you will certainly find it near the shopping mile.
http://www.kurfuerstendamm.de/berlin/hotels/
Hotels near Unter den Linden
Hotel Adlon – Unter den LindenDirekt is
one of the best hotels in the city, located on the historic street. In the Hotel Adlon Kempinski you reside next to celebrities and enjoy a unique atmosphere at the historical place. Here you sleep directly at the Brandenburg Gate, the city's most famous landmark.
This historic hotel combines modern history like no other. Enjoy a luxurious stay in a stylish ambience with state-of-the-art equipment. The hotel has 3 restaurants, a fitness room and spa and is located in a prominent location in Berlin Mitte.
https://www.kempinski.com/de/berlin/hotel-adlon/
Hotels near the Brandenburg Gate
Hotels near Brandenburg Gate
If you are staying near the Brandenburg Gate, you are in the heart of the capital. Here the large zoo and the Spreebogenpark border directly, which invites you to linger at the Spree. Various political stations such as the Federal Chancellery, the Reichstag building, Bellevue Castle and the Memorial to the Murdered Jews are located directly outside the Tiergarten. Here, too, there are numerous museums in the immediate vicinity.
The Zoological Garden Berlin and the Aquarium Berlin are great destinations for young and old. The hotels at the Brandenburg Gate are therefore wonderful accommodations for family outings and museum lovers.
https://www.berlin.de/hotels/brandenburger-tor/
Hotel in Berlin near Mercedes Benz Arena
Hotels near Mercedes Benz Arena
If you settle down in one of the countless hotels near the Mercedes Benz Arena, you are not only directly at a popular venue for sports and concert events. There are also several nightclubs in the immediate vicinity. The Stasi Museum, the Jewish Museum Berlin, the Willi Brandt House and a computer games museum are also nearby.
The railway station and various underground stations are quick and easy to reach. These will take you within a few minutes to the nearby Kino International or to the popular Alexanderplatz. From here you can reach countless destinations such as the Berlin Castle, the Berlin Cathedral, various museums and galleries.
https://www.mercedes-benz-arena-berlin.de/hotels
Hotel in Berlin at the River Spree
Hotels near the river Spree
Hotels on the Spree in Berlin are appreciated by numerous travellers. Especially couples are enthusiastic about the ambience, which offers accommodation in this central location. But of course Berlin's Mitte is also considered one of the most important business locations in Germany, so that business travellers also like to choose a hotel on the Spree.
If you value good public transport during your Berlin trip and would like to explore the city's numerous sights at close range, then accommodation in this location is guaranteed to be the right choice for you. Also many lively bars, interesting shops and various bars are within walking distance, so that nothing stands in the way of an extensive Berlin trip.
https://www.tripadvisor.de/HotelsNear-g187323-d10771094-Historische_Clock_am_Spreeufer-Berlin.html
Hotels near the fair
Hotels at the Berlin Exhibition Grounds
In the immediate vicinity of the International Congress Centre, or ICC for short, there are a number of hotels that provide good accommodation for every need. This is not only important for business people, but also for visitors who would like to explore Berlin a little. Because this city has a lot to offer its guests, and not only during the day.
There is even a hotel for non-smokers, which then has some to offer. This includes the wellness area, which can be used free of charge by the guests. Hotels at the fair for every taste and additionally for every requirement. Hotels that offer a lot.
https://www.hrs.de/hotel/de/berlin/messe-berlin/
Hotels in Berlin at the Waldbühne
Here the bear sleeps: hotels at the Waldbühne
The unique open-air stage in the district of Charlottenburg-Wilmersdorf is a crowd-puller. Event visitors from afar and tourists can comfortably check in and dream in the immediate vicinity – or vice versa. Whether Holiday Inn, Alecsa or cosy SensCity Hotel – the hostels are conveniently located and quiet. Waldbühne and the adjacent Olympic Stadium are usually within walking distance.
The recreational area Berliner Forst Grunewald spreads out in a southerly direction. To the west flow the charmingly situated Havel waters, to the north the Spree. Those interested in culture and shopping can easily get to Westend and other parts of the city by S-Bahn or underground. Berlin's hotel accommodations are diversified. Everybody finds his feel-good hotel.
https://www.waldbuehne-berlin.de/besucherinfos/hotels/
Hotels near the Olympic Stadium
Hotel am OlympiastadionDirekt in the
immediate vicinity of the Olympic Stadium and the Waldbühne, especially fans of events will find peace and quiet here. After a concert in the vicinity or a sporting event, you can enjoy a modern ambience in a cosy atmosphere. The three star hotel offers good comfort in a simple design and is therefore one of the top addresses for price-conscious guests. Thanks to its central location, any destination can be reached quickly by public transport. Price-conscious hotels are particularly suitable for fans after a long day in the arena.
Zb offers the Alecsa Hotel offers a comfortable stay for all those who want to experience something in Berlin.
https://www.booking.com/landmark/de/olympic-stadium.de.html
Hotels at Hauptbahnhof
Arrive and check in: Hotels at the Central Station
A hotel scene from 2 to 4 star level has established itself around the architecturally worth seeing Central Station. Whoever travels to the Spree metropolis on a discovery or business trip, appreciates mobility and short distances, can choose his accommodation according to his budget and equipment wishes. Soundproof windows eliminate the background noise.
The modern Intercity Businesshotel surrounds the guest with sophisticated cosiness. A reservation includes a FreeCityTicket for public transport. In the renowned Steigenberger Hotel the hotel guest receives a Berlin Travel Card. If you prefer rental bikes and fair prices, book at the Meininger Hybridhotel.
The combination of hostel and hotel determines the atmosphere. The innovative Budgethotel Motel One Berlin is a good address for stylish savings.
https://www.berlin.de/hotels/hauptbahnhof/
Hotels near the airport
Hotels near airport
Berlin also offers hotels close to the airport and these offers are usually also cheap. Azimut South is located in Tempelhof, close to the airport. In Berlin you will also find a very good infrastructure in terms of the S and U railways, as well as other attractive transport connections.
You can also book a hotel near the airport at any time. On the subject of hotels near the airport, you will find examples that will ensure you a cheap and good overnight stay in Berlin.
Berlin is worth a trip and for all who are looking for a hotel, the city with its special flair offers an incredible selection of suitable accommodations. Modern design hotels, pompous luxury hotels or conference hotels are available according to personal wishes and requirements.
https://www.berlin.de/hotels/flughafen-tegel/
https://www.booking.com/airport/de/ber.de.html
[sta_anchor id="stars" /]Hotel by stars
5 Stars Hotels
Special accommodations in Berlin
The German capital offers accommodation for every travel budget. Particularly interesting, however, are the various 5-star hotels in Berlin, which can be found especially in Berlin Mitte. The probably most famous hotel is certainly the Adlon, because rock stars, film stars or high-ranking politicians like to stay in this accommodation.
But also the Hilton at the Gendarmenmarkt is a very successful 5 star hotel in Berlin, which lives up to its reputation. With a view of the German Cathedral and the French Cathedral, it attracts visitors with the best equipment, good kitchens and short distances. A little further to the west, the Sheration Grand Esplanade is a very good choice.
https://de.escapio.com/5-sterne-hotels/berlin
4 star hotels
4 Star Hotels in BerlinDo you
have high expectations for your accommodation? A hotel is for you a place where you want to relax and feel at ease inside? But you still want to pay an acceptable price for it? Then you have come to the right place!
Find here the best offers for 4 star hotels in Berlin. Find the deal that suits you best from all our hotels in Berlin and book your dream holiday. We already wish you a pleasant stay in one of our excellent 4 star hotels!
https://www.berlin.de/hotels/4-sterne-hotels/
3 star hotels
3 star hotels in BerlinHotels
in Berlin can be booked in various categories. You can choose between variants with pool, fitness room or attached restaurant. Furthermore, you have the choice between different room categories and hotels with various stars. If you are looking for 3-star hotels in Berlin, you will find them on our online portal. We offer 3-star hotels with versatile, hotel-dependent, service and maintenance.
You choose whether you wish to book with or without breakfast, half board or full board. You have the choice between hotels in different locations and districts of Berlin. No matter whether you want to check in near Checkpoint Charlie or prefer another district, you can compare different 3-star hotels in Berlin with us.
https://www.berlin.de/hotels/3-sterne-hotels/
2 star hotels
2 star hotels in Berlin
Berlin offers a lot for tourists and locals. Those who want to have a short holiday and do not need a feudal hotel will find good and cheap 2-star hotels. Depending on the hotel and services, breakfast can be booked in addition. In the 2-star category you will also receive services such as free WLAN (depending on the hotel).
2-star hotels in Berlin are available in many districts and can be booked at favourable conditions. For example, you have the choice between single and double rooms or can book additional, hotel dependent rooms. Youth hostels and hostels can also be found in the 2-star category.
If you are looking for a cheap hostel or hotel in a good Berlin location, then you will definitely find what you are looking for at the 2-star hotels in Berlin.
https://www.berlin.de/hotels/1-2-sterne-hotels/
[sta_anchor id="general" /]Hotel general information
Railway and Hotel Berlin
By train to Berlin
There are many reasons why the city of Berlin should be visited. What is particularly interesting here is that travelling by train is becoming more and more attractive. Since the introduction of a Sprinter connection in conjunction with the opening of a new route, travel times have been significantly reduced, especially from southern Germany, as the Munich-Berlin connection can now be completed in less than four hours.
But it is not only this that makes travelling by train so interesting. In many cases, there are also attractive combined offers, which combine rail travel with various types of accommodation at reasonable prices.
https://www.bahn.de/p/view/urlaub/hotel/berlin/index.shtml
Bed and Breakfast Berlin
Bed & Breakfast BerlinYou
would like to book a hostel or a hotel including breakfast? Then give it a try with a Bed & Breakfast in Berlin. Berlin offers many sights and is an experience for locals as well as tourists. Whether it's the East Side Gallery, Checkpoint Charlie or the Reichstag, there's plenty to see in Berlin.
In a Bed & Breakfast in Berlin you can combine the pleasant with the useful. Sleeping and breakfast is the motto. You will find cheap Bed & Breakfast offers with us.
https://www.bedandbreakfast.eu/privatzimmer/berlin/deutschland/c2950159
Berlin Hotel Offer
Berlin Hotel Offer
Berlin is not only world-famous for the television tower on Alexanderplatz and the Brandenburg Gate, but is also a world city of commerce, culture and politics. The city is therefore internationally popular as a tourist destination and the many historical sights attract numerous tourists year after year.
Of course, Berlin is also an important business location and many people come here to pursue their professional commitments. Whether for a holiday or for business, whether for a holiday trip or a short break from everyday life – in Berlin you will always find the right hotel that fully meets your wishes.
Choose between romantic accommodation directly on the Spree or a centrally located 5-star hotel in the centre of Berlin, an exciting theme hotel or one of the many wellness oases: The selection of available hotels in Berlin is huge, so you are sure to enjoy an unforgettable stay in the capital.
https://www.urlaubsguru.de/tag/berlin/
Hotel Reviews
Hotel Berlin Reviews
With its combination of an impressive art and culture scene, historic sights such as the Brandenburg Gate and outstanding shopping facilities, Berlin is a symbol of a modern and united Europe. Accordingly, many travellers decide to take a trip to the German capital.
If you are also planning a trip to Berlin, numerous hotels in prime locations are at your disposal. The selection of wellness, business and luxury hotels available in Berlin is huge. In order to guarantee that you will find an accommodation that meets your expectations of a perfect trip, numerous hotel reviews by guests that can be found on the Internet will help you.
Here you can find out in advance what services the house has to offer, whether the meal is recommendable or with what friendliness the guest will be received. The reviews of the hotels in Berlin give you an ideal overview and make it much easier for you to find the right accommodation.
https://www.holidaycheck.de/dhr/bewertungen-berlin/436a3194-80d4-3fd4-8a64-af0d0f629ae6
Cheap Hotels – Overnight stay Berlin
Cheap Hotels Berlin
If you are looking for cheap and good hotels in Berlin, then the offer also offers you solid and well managed hotels of this category. Here you will find examples such as Azimut South and Berlin Mark Hotel. These houses are cheap and very good.
Cheap hotels in Berlin ensure you the essentials of an overnight stay, and that's the requirements of a well-equipped room and the cleanliness of the house. Here in Berlin you will find some of these offers that will ensure you a cheap overnight stay.
https://hotel.check24.de/vergleich/deutschland/berlin
https://www.berlin.de/tourismus/unterkunft/
Hotels with pool or swimming pool
Hotels Berlin with pool
In Berlin hotels with pool you can relax and eat well. Movement, strength and calmness are in the foreground.
In a hotel with pool you can really enjoy your holiday. Many hotels in Berlin have a pool. Exercise and relaxation improve your well-being. Well-being and recharging your batteries are easy. The swimming pool is available free of charge for hotel guests. Often a sauna can also be used for a small surcharge. A pool in the hotel is always a personal highlight. Who wouldn't like to relax at the pool on holiday?
https://www.hotelspecials.de/de/berlin/schwimmbad
Hotels with Whirlpool
Hotels with Whirlpool in Berlin
Relax in the hotel whirlpool. There are good reasons like theatre, entertainment and sightseeing are to be found here in abundance. Berlin represents both Europe's past and its future. It has not been so long since the Berliners could celebrate the fall of the Wall, the city has become an open-minded and diverse metropolis. A walk through the streets of Berlin brings back some memories of moving and terrible times in the history of the world.
And this before one of the many memorials, museums or galleries could be visited. Every guest is looking forward to a rest in the Jacuzzi of the hotel. A number of chic hotels have a large spa area with Jacuzzi.
http://room5.trivago.de/hotelzimmer-mit-whirlpool-berlin/
Hotel in Berlin with breakfast
Hotels in Berlin with breakfastYou
prefer to start your day with a rich selection of food? After a restful sleep there is nothing better for you than a delicious and precious meal? Are you looking for hotels where you can start your day with breakfast? Then you have come to the right place!
Find the best offers for hotels in Berlin that offer you an exquisite breakfast. View all hotels in Berlin and find the one that suits you best. We wish you already now a restful stay and a good appetite in one of our hotels, which offer you a breakfast!
https://de.hotels.com/de332483-am2048/fruhstuck-inbegriffen-hotels-berlin-deutschland/
Hotel in Berlin with restaurant
Hotels with restaurants
You are looking for hotels that not only offer breakfast buffets, but have a restaurant attached? Then you have come to the right place. We help you to find hotels with restaurants in Berlin or the surrounding area of Berlin. You can compare different hotels with restaurants and find out how close you are to the city and the sights of Berlin.
Furthermore, you can also find customer recommendations on the Internet pages and get an overview of the experiences with a hotel. Hotels with restaurants can also be found under Hotel-Restaurant Berlin.
https://www.bookatable.com/de/magazin/restaurant-tipps/die-besten-hotel-restaurants-berlin
Hotel in Berlin with gym
Nobody has to do without sport.
A plus with the modern hotels in Berlin is that no traveller has to do without sport. Many accommodations now offer special jogging routes, which allow the tourist to walk even in a foreign environment. However, it is not only outdoor sports that must be practiced, because the offers in the area of hotels Berlin with fitness studio are constantly increasing.
Not only have there long been more hotels to choose from, but the range of fitness equipment on offer is also constantly increasing.
https://www.berlin.de/hotels/sporthotels/
Hotel in Berlin with child care
Hotels Berlin with childcare
You are looking for a hotel in which you as a family can feel comfortable together with your child? But do you also want to enjoy the moments as a couple without having to constantly look after your child? Are you looking for a hotel that cares for your child simply and professionally so that you can relax? Then click on one of our corresponding links.
Find the best deals and offers on hotels in Berlin that offer childcare. Find your favourite from a variety of hotels in Berlin.
We wish you and your family a relaxing holiday in one of our hotels with childcare!
http://www.babysitteragentur-berlin.de/kinderbetreuung-im-hotel/
https://www.holidaycheck.de/dh/hotels-berlin/436a3194-80d4-3fd4-8a64-af0d0f629ae6?facilitysummary=babysitting
Dog friendly hotels
Dog-friendly Hotels
Berlin is an extremely diverse metropolis, which has surprisingly much green space to offer for a big city: Numerous green areas in the city centre as well as many extensive lakes and forest areas invite you to experience a varied holiday together with your four-legged friend.
And in the various hotels in Berlin, dog and owner are guaranteed to feel at home. For a capital city, the range of dog-friendly hotels in Berlin is truly huge: some central accommodations in Berlin's Mitte are just as much waiting to welcome you and your dog as guests, as somewhat more secluded houses, which offer excellent opportunities for outdoor exercise due to their top location.
Of course you will also find accommodation in other parts of Berlin, so that you can explore Germany's capital city together with your faithful, four-legged friend as you please. Surely the friendly staff of the hotels on site can give you numerous recommendations for great dog meadows and exercise areas, as well as for veterinarians or dog hairdressers, so that nothing stands in the way of your unforgettable journey.
https://www.expedia.de/Berlin-Hotel-Hunde-Freundliches-Hotel.0-0-d179892-tHundefreundlichesHotel.Reise-Angebote-Filter-Hotels
Hotels where payment can be made without a credit card.
Hotels without a credit card
Hotels can often only be booked with a credit card. We also have hotels that can be booked without a credit card. You can pay on the spot and, depending on the hotel, price and room, cancel the booking up to a certain time before the arrival date.
Exact conditions can be found in the respective hotel as well as in the online description. If you do not have a credit card, this does not mean that you cannot book a hotel in Berlin.
Let yourself be inspired by the offers of the hotels without credit card and choose a hotel according to your wishes.
http://room5.trivago.de/hotel-buchen-ohne-kreditkarte/
Special hotels
Special hotels for a special unusual kind of overnight stay, for individualists
from city camping to organic hotel.
https://www.top10berlin.de/de/cat/hotels-2473/besondere-hotels-830
[sta_anchor id="typ" /] Types of Hotels
Wellness Hotel
Wellnesshotel BerlinWhoever
leads a stressful life should at least be able to relax sufficiently on holiday. Here the wellness hotels in Berlin offer very good possibilities to do this. They have a very modern and beautiful wellness area. Holidaymakers can simply be pampered here and enjoy the relaxed atmosphere in a beautiful wellness hotel in the capital of Germany.
Holidaymakers will see how quickly they are fit and relaxed again. In addition to a great massage, various relaxation treatments, beauty treatments and great food, you can recharge your batteries for the coming weeks and months. Most holidaymakers just look for a haven of peace and check into a beautiful wellness hotel of their choice in Berlin.
https://www.top10berlin.de/de/cat/wellness-272/wellness-hotel-spas-948
Design Hotel
Design hotel Berlin
For tourists or business travellers who are looking for something special, the exclusive design hotels in Berlin are just the thing. The appealing architecture of the houses and the individually designed interior offer their guests a lot of variety. No two hotel rooms are alike.
The modern furnishing not only scores with its clear lines, the technical equipment of the rooms is also second to none. For example, the room can be transformed into a functional office in no time at all.
In a design hotel not only a lot of value is placed on individuality, also the excellent customer service leaves nothing to be desired. Excellent food or excellent cocktails in a stylish ambience are a matter of course.
https://www.designhotels.com/hotels/germany/berlin
https://www.designhotels.com/hotels/germany/berlin
Luxury Hotels
Luxury Hotels Berlin
In Berlin's luxury hotels, guests can expect not only high-quality and exclusive furnishings in the rooms, but also first-class service. The stylish furnishings place great value on high-quality materials that create a cosy ambience.
For the guests there are spacious rooms, which are equipped with every comfort. These include, for example, heated mirrors in the bathroom or the plasma television and the well-filled room bar. For the physical well-being of the guests the restaurant offers first-class meals.
If you have any wishes or questions, you can reach the staff around the clock with their excellent service. The luxury hotels in Berlin are in a first-class location and have good transport connections to all sights.
https://www.top10berlin.de/de/cat/hotels-2473/luxushotels-1819
Boutique Hotel Berlin
Boutique Hotel
Boutique is French and means small shop. Boutique hotels don't have much to do with it. The hotels are characterized by individuality and a small size. They are privately managed.
There are numerous boutique hotels in Berlin. Their design is extraordinary and they have a special charm. In these Berlin hotels, great value is placed on special service and exclusivity. The technical equipment and contemporary standards leave nothing to be desired.
Many boutique hotels are located in lavishly renovated historic buildings. Some hotels have specialized in a certain topic. This runs like a red thread through the concept.
Other boutique hotels only focus on individual themed rooms. These Berlin hotels offer an exclusive living experience.
https://de.escapio.com/boutique-hotels/berlin
http://boutiquehotels-berlin.com/
Family Hotel Berlin
Family Hotel Berlin
A holiday with children in the capital of Germany Berlin is an exciting undertaking, but for that you need a suitable accommodation. There are a number of hotels here that specialize in family accommodation.
These hotels offer child-friendly rooms, a rich breakfast buffet and often there is also a ticket for an attraction or an offer in the vicinity of the hotel.
Berlin is always worth a visit, because no one can create all the offers of this city with just one visit.
Also children find many interesting offers to explore.
https://www.visitberlin.de/de/familienhotels
https://www.mabaker.de/guide/veranstaltungen-berlin
Day Hotels
Daily room Berlin
Many hotels in Berlin offer their rooms for a few hours. So-called day rooms are relatively cheap.
With a day room, waiting times for flights can be bridged.
The rooms offer business people the opportunity to freshen up before the next appointment. Anonymity is a weighty argument for a day room. After a tour through the city you can relax in a day room.
Day rooms are up to 75 percent cheaper than an overnight stay. Luxurious rooms with SPA and wellness area are affordable.
Many hotels in Berlin offer day rooms.
https://www.between9and5.com/de/tagezimmer-berlin/
https://www.dayuse.de/pages/destination/tageszimmer-berlin
Conference Hotels
Conference Hotels Berlin
The conference hotels in Berlin are conveniently located and not only have sufficient parking spaces, they can also be easily reached by bus and train. These accommodations are specialised in meetings, conferences and congresses and offer comfortable accommodation for the participants.
The conference rooms for presentations are equipped to a high technical standard and the rich buffet ensures culinary delights. After work, guests can choose from interesting leisure activities and relaxing wellness programmes to recharge their batteries or unwind.
For culture enthusiasts, excursions to the nearby sights are just the thing.
https://www.tagungshotel.com/list_Conference_Hotel_Berlin_EUR_DE_0_79_0_DE.htm
https://www.eventinc.de/tagungshotel-konferenzraum/berlin
Convention Hotel
Congress Hotel Berlin
Berlin, the capital of Germany, situated in the middle of Europe, is the centre for politics, culture and science. Berlin the attractive tourist location is one of the most visited cities in the European Union. With its numerous congress hotels, Berlin is the meeting place for national and international companies and therefore brings together business partners from all over the world.
Berlin has a large number of accommodations, including many qualified conference and congress hotels.
A large number of business and congress hotels in Berlin provide companies with the perfect location for conferences, seminars or business meetings.
Whether congress rooms are needed for conferences, seminars or business meetings, congress hotels offer their customers the highest standard of technical equipment and service.
https://www.tripadvisor.de/HotelsList-Berlin-Convention-Hotels-zfp10854266.html
https://www.berlin.de/hotels/business-und-tagungshotels/
Golf Hotel
Golfhotel Berlin
For golfers, golf hotels in Berlin are a real paradise. These hotels in particular offer holidaymakers optimal opportunities to develop freely and pursue their favourite sport. But also for golf beginners a holiday in a golf hotel in Berlin is a great opportunity to get acquainted with this sport for the first time.
In addition to the actual sport, these hotels in Berlin offer many opportunities to relax. They are usually very well equipped and have luxurious details.
In addition to relaxing in the green on the golf course, guests also have plenty of time to explore the city. An optimal combination.
https://www.berlin-spielt-golf.de/golfhotels-berlin/
https://www.golfundhotel.com/golfangebote/deutschland/berlin-brandenburg
[sta_anchor id="berlin" /]Berlin in general
Events
Events in Berlin
There's always a lot going on in Berlin. The programme includes festivals, events, top-class sporting events, concerts, open airs, cinema, theatre, musicals, district and street festivals, exhibitions and fairs. If you are planning a trip to Berlin, you should take a look in advance at the varied calendar of events for the capital. If, for example, you are interested in fashion, you should visit Fashion Week Berlin. The right event is waiting for every taste in Berlin. A visit to the colourful, lively food markets is also recommended. The varied cultural and entertainment offer will inspire you.
https://www.mabaker.de/guide/veranstaltungen-berlin/
Souvenirs
Souvenirs Berlin
Of course there are many souvenir shops in Berlin. Besides the classic souvenirs such as the television tower, here you can get a small copy of many things. You can choose postcards to send to your family or friends and much more.
There is also a shopping bag with Berlin inscription. In any case, take a souvenir home with you to make your stay in the German capital unforgettable. You will remember the beautiful time in Berlin for many years to come.
https://www.top10berlin.de/de/cat/shopping-271/berlin-souvenirs-795
Shopping
Shopping in Berlin
The capital attracts with attractive shopping opportunities for everyone. On the 3.5 kilometre long boulevard of the Kurfürstendamm, discerning buyers will get their money's worth. Many brand shops characterize the shopping mile. Furthermore, the KaDeWe, the department store of the West, is located on the Ku´damm website.
This shopping centre is not the only one in Berlin: the newer Berlin Mall and numerous other shopping centres also invite you to stroll around. In addition, theme markets, market halls and flea markets enrich Berlin's shopping experience. If you still haven't had enough, you'll get your money's worth in the many sovereign shops.
https://www.mabaker.de/guide/verkaufsoffener-sonntag-berlin/
Theatres
So that you know what souvenirs you get or what you can see in a theater in Berlin, we have created this small section for you.
Berlin offers numerous possibilities if you want to visit a theatre. It is good if you inform yourself about the offer before your actual stay and then reserve the tickets. Many of the events are already booked out quite early and so you should definitely be quick if you are interested in a concert.
Theatre in Berlin
Berlin offers tourists a multifaceted theatre scene. Commonly known are the Theater des Westens, the Schaubühne and the Deutsches Theater. In addition, there are numerous other small stages in Berlin that are worth a visit. Get to know the theatre stars of tomorrow today at the Prime Time Theatre in Wedding, Theater Garn, Theaterdiscounter, Poetry Slams, Café-Theater Schalotte, Improtheater, Freies Theater im Kino, Theater unterm Dach, Berliner Kriminal Theater and Theater der Dinge. Turkish-speaking theatre is also regularly performed in the capital.
https://www.mabaker.de/guide/theater-berlin/
Concerts
Concerts in Berlin
Berlin has a lot to offer the music scene: Music fans get their money's worth with its countless concert halls. Above all, O2-World shines as the newest and largest event hall in Berlin, followed by the Max Schelling Hall, which can accommodate 11,900 visitors, the Berlin Olympic Stadium and such unusual locations as Tempelhof Airport, to name just a few examples. Thousands of concerts take place here every year, whether Beyoncè, Wise Guys or Joe Satriani. Every genre is served.
https://www.mabaker.de/berlin/konzerte
Cinemas in Berlin
Cinemas in Berlin:
Citizens of the city meet regularly to spend a great evening in one of the numerous cinemas.
But also guests and visitors of the city combine a sightseeing tour with an evening trip to the cinema.
No film in the world can be enjoyed better than on a big screen. State-of-the-art technology offers cinema-goers an unforgettable and relaxed evening. A large bag of popcorn rounds off the visit to the cinema. Even the youngest visitors are taken into consideration when selecting the films to be shown.
Musicals
Musicals in Berlin:
Berlin, is not only the capital of Germany, but also the city of musicals. Connoisseurs from all over the country come every year to see one of the popular musicals. There's no way it's gonna get boring. New musicals, especially from Broadway, are regularly available to enthusiastic people.
First-class stage shows, great ambiences and special atmospheres invite you to a cosy and exciting evening. Many people interested in musicals also take the unique opportunity to get to know the capital Berlin better.
https://www.mabaker.de/musicals-und-shows-berlin
Bars Berlin
Over 500 bars in Berlin offer cocktails and fine drinks.
https://www.qiez.de/cocktailbars-berlin-bestenliste-top-10-qiez/
https://www.top10berlin.de/de/cat/nachtleben-269/besondere-bars-1585
Bottom line
Hotel Berlin- This overview will help you to find your favourite hotel in Berlin.